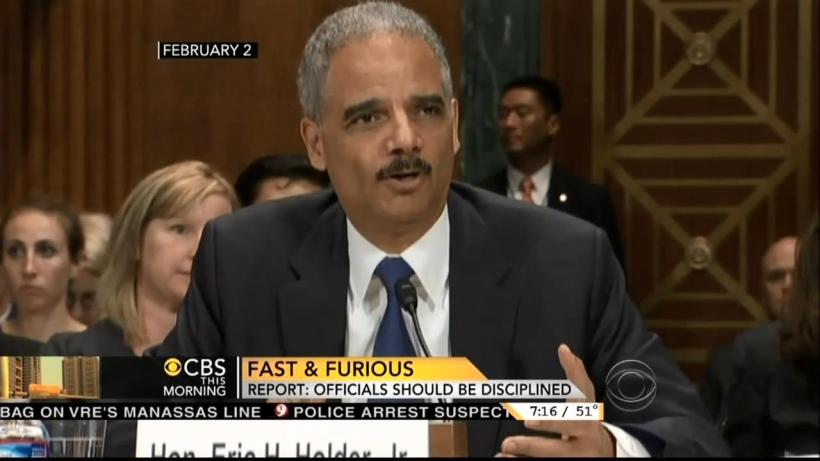 A federal judge on Tuesday rejected President Obama's assertion of executive privilege to stop Congress from accessing records about Operation Fast and Furious, the gunrunning operation where the ATF allowed weapons to flow across the border into Mexico.
U.S. District Court Judge Amy Berman Jackson, who was appointed to her position by President Obama in 2011, ruled:
the Justice Department's public disclosures about its response to the so-called "gun walking" controversy undercut Obama's executive privilege claim.

(...) Jackson left open the possibility that some of the records could be held back from Congress because they contain sensitive information on law enforcement techniques or implicate foreign policy concerns.
"Project Gunrunner" ( commonly known as Fast and Furious) was a project of the Bureau of Alcohol, Tobacco and Fireworks (ATF) where, basically, some "geniuses" high up in ATF (and possibly the DOJ) thought it would be a great idea to sell assault weapons to the violent Mexican drug cartels. That's right: the U.S. government decided that – in order to fight the Mexican Drug Cartels - we should arm them and let them keep their weapons once they were used in committing crimes.
Those assault weapons ceded to the drug cartels have been used for crimes in Mexico, used to kill a Border Agent named Brian Terry, and turned up  at the scenes of violent crimes in Phoenix, as well as at least 11 other violent crimes across the country.
On June, 20, 2011, as the House of Representatives was about to charge then-Attorney General Holder with contempt of Congress for withholding documents about "Project Gunrunner," the president tried to save the day by asserting executive privilege at the last moment;
President Barack Obama has asserted executive privilege over document sought by a House committee investigating the botched Fast and Furious gun-running sting, said a letter to the panel Wednesday from Deputy Attorney Gen. James Cole.

The move means the Department of Justice can withhold the documents from the panel.

The letter came just as the House Oversight Committee was set to vote on a contempt measure against Attorney General Eric Holder for not providing some documents on the botched federal firearms sting operation.
But, in the end, Judge Amy Berman Jackson ruled that executive privilege did not exist, since some of the related documents have already been released:
"There is no need to balance the need against the impact that the revelation of any record could have on candor in future executive decision making, since any harm that might flow from the public revelation of the deliberations at issue here has already been self-inflicted,'' Jackson wrote. "The emails and memoranda that are responsive to the subpoena were described in detail in a report by the Department of Justice Inspector General  that has already been released to the public.''