Two gunmen, one confirmed to have declared his loyalty to ISIS, opened fire on a free speech event in Garland, Texas last week. 
The liberal media were quick to the condemn the organizers of the event for provoking the attack and knowing a cartoon-drawing contest of the Prophet Mohammed would offend Muslims.
Fox News' Judge Jeanine Pirro blasted critics for attempting to "rethink free speech because of the sensitivities of some."
She explained that the First Amendment was not established "to protect speech that everyone agrees with," and that speech cannot be censored just because it is not "politically correct."
"Free speech in America in non-negotiable," Judge Jeanine argued. "Period. End of the story."
"The First Amendment wasn't established to protect speech that everyone agrees with. The whole point is to protect even hate speech—speech that offends, speech that insults."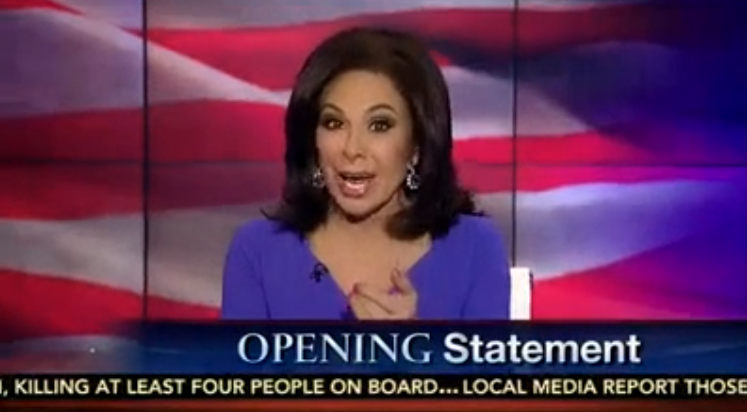 Pirro went on,
"I for one am sick of liberal apologists who believe in free speech, unless they don't."
"Where were they when a taxpayer-funded project showed Mother Mary surrounded by pornography and elephant dung?" she asked. "Now they want to rethink the First Amendment? Now they don't want to offend Muslims? And to shut us up, they say the cartoon contest is inspiring ISIS to commit mass murder."
"Really?" said Pirro. "Was anyone drawing a cartoon of the Prophet Mohammed when they hit us at the World Trade Center?"
"They hate us! They don't need a reason to kill us," she argued.
"Political correctness be damned. We are at war."
Check out the rest of Judge Jeanine's must-see fiery opening remarks below.