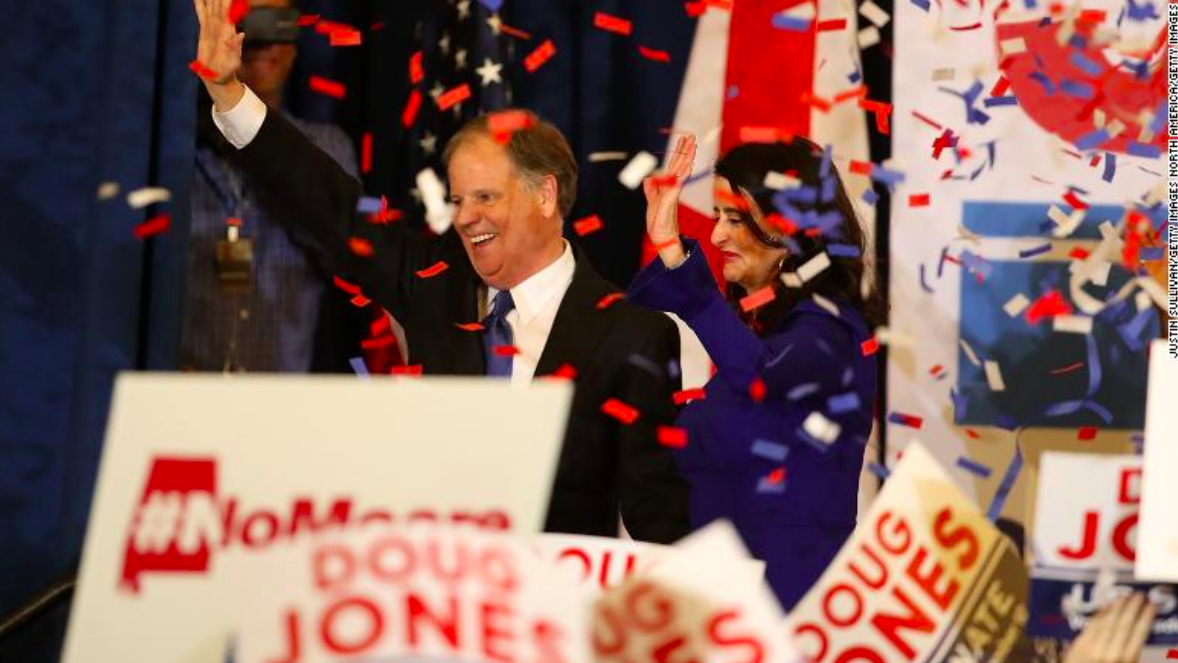 Image via Twitter / CNN Breaking News
Democratic candidate Doug Jones will be certified as the official winner of the Alabama special election despite Republican candidate Roy Moore's refusal to concede and last-minute claims of voter fraud, says Alabama Secretary of State John Merrill.
Merrill told CNN in an interview on Thursday that the documents certifying Jones as the winner will be signed at 2 p.m. Eastern Time and that Jones would be sworn in by Vice President Mike Pence on Jan. 3 when the Senate is back in session.  
Moore in a last-ditch effort to block the Dec. 12 election result issued an election complaint Wednesday night alleging potential voter fraud.
Merrill told CNN that the complaint would not delay the state board from certifying Jones as the winner.  
"What you were asking me is will this affect anything. The short answer to that is no," Merrill said.
Check out his full remarks below. 
Thank you for supporting MRTV! As a tax-deductible, charitable organization, we rely on the support of our readers to keep us running! Keep MRCTV going with your gift here!