Green Party presidential candidate Jill Stein just proposed lowering the voting age to 16 because of global warming.
In a series of tweets on Tuesday, Stein suggested lowering the voting age to 16. Stein argued that if 16-year-olds can drive a car, they should be able to vote: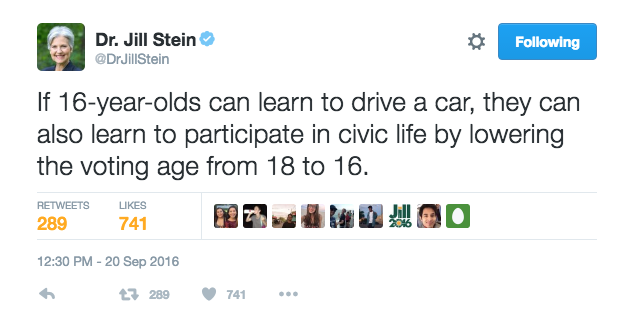 Stein justified her position by claiming there are many "brilliant, well-informed 16-year-olds" who should be allowed to vote because we are apparently in "the age of climate crisis":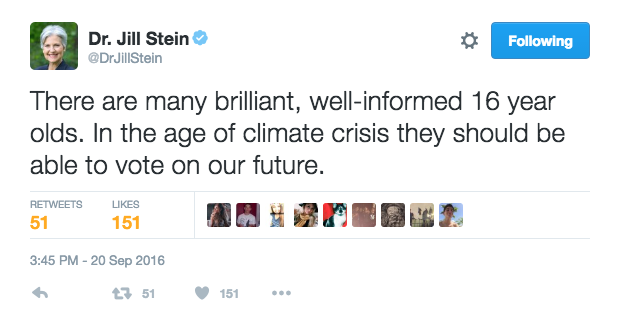 Stein's tweets come after her running mate, Ajamu Baraka, suggested potentially lowering the voting age.
Currently, 16-year-olds are eligible to vote in Scotland, Austria, Argentina, Brazil, Cuba, Ecuador, and Nicaragua. Other countries allow 16-year-olds to vote if they are employed or married.
The voter turnout for those under 18 has been found to be "relatively low."