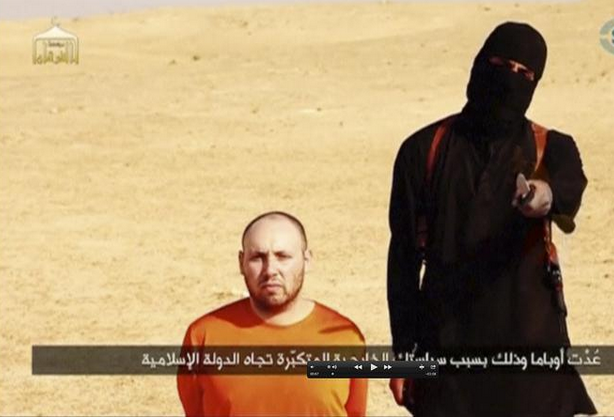 The masked man in ISIS' beheading videos with a Londoner's accent, dubbed "Jihadi John," has been identified as Mohammed Emwazi, according to those familiar with the case. He was from a well-to-do family, grew up in West London, and graduated with a degree in computer programming.
The first widely-seen ISIS video "Jihadi John" appeared in was the beheading of American journalist James Foley.  In the videos, Emwazi beheads hostages and issues threats to international opponents. The first of these, "We will drown all of you in blood" was said with the London accent that became ubiquitous with the Islamic State's gory messages.
Authorities believe that Emwazi, in his mid 20s, traveled to Syria around 2012 and subsequently joined the Islamic State.
From the Washington Post:
"I have no doubt that Mohammed is Jihadi John," said one of Emwazi's close friends who identified him in an interview with The Washington Post. "He was like a brother to me. . . . I am sure it is him."

A representative of a British human rights group who had been in contact with Emwazi before he left for Syria also said he believed Emwazi was Jihadi John, a moniker given to him by some of the hostages he once held.

"There was an extremely strong resemblance," Asim Qureshi, research director at the rights group, CAGE, said when shown one of the videos and asked to confirm whether Emwazi could be "Jihadi John."

"This is making me feel fairly certain that this is the same person," Qureshi added.
Voice analysis, interviews with former hostages and a variety of other investigative techniques were used to identify "Jihadi John." His face can't be seen in the videos because it is covered by a mask that only leaves space for his eyes. He wears head to toe black and holds a knife which he wields threateningly to the camera (and in some of the videos, he personally beheads the hostages.)
The Washington Post reports that U.S. officials have declined to comment on their report, as did Emwazi's family for legal reasons.
He was raised in a middle-class neighborhood in London and on occasion prayed at a mosque in Greenwich.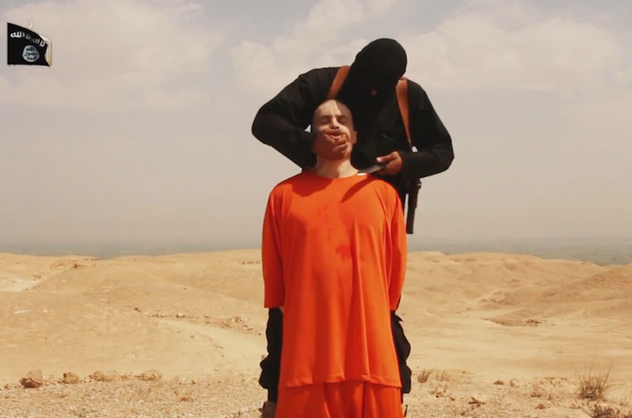 Emwazi's background as an educated Londoner from a well-to-do family that emigrated from Kuwait is interesting in light of State Department's Marie Harf's comments last week that "We need in the medium to longer term to go after the root causes that leads people to join these groups [ISIS], whether it's a lack of opportunity for jobs." She doubled-down on those comments the next day, adding that others have pointed to economic issues, "lack of governance" and lack of opportunities as "root causes" for terrorism.
Yet friends say "Jihadi John" started to radicalize after a planned Tanzanian safari was derailed in Dar es Salaam, in May 2009. Emwazi and two companions "were detained by police and held overnight," reports The Washington Post. "It's unclear whether the reason for the detention was made clear to the three, but they were eventually deported."
From the Washington Post:
Emwazi flew to Amsterdam, where he claimed that an officer from MI5, Britain's domestic security agency, accused him of trying to reach Somalia, where the militant group al-Shabab [a terrorist group linked to al-Qaeda] operates in the southern part of the country, according to e-mails that he sent to Qureshi and that were provided to The Post.
Although Emwazi denied the accusations, a former hostage reports he was "obsessed with Somalia and made his captives watch videos about al-Shabab."
Soon after, Emwazi decided to move to Kuwait, where he had been born, and work for a computer company. He returned to London twice. The second time he was trying to finalize wedding plans but was detained by British counterterrorism officials. That was in June 2010. He was prevented from flying back to Kuwait.
While he seems to have thought this was unfair treatment, Emwazi expressed sympathy for al-Qaeda operative Aafia Siddiqui (a bomb maker who was sentenced in New York) nearly four months later. Emwazi said he "heard the upsetting news regarding our sister. . . . This should only keep us firmer towards fighting for freedom and justice!!!"
Emwazi's friend Qureshi told the Washington Post: "This is a young man who was ready to exhaust every single kind of avenue within the machinery of the state to bring a change for his personal situation. Actions were taken to criminalize him and he had no way to do something against these actions."
His friends don't know how or when Emwazi reached Syria.
Former hostages from Syria say Emwazi participated in waterboarding Western prisoners and describe him as quiet, intelligent, and "the most deliberate" of their three Western wardens.