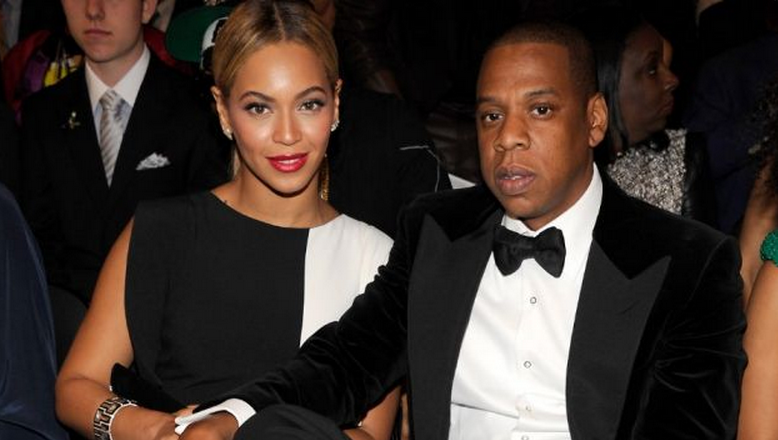 Cultural icons Jay Z and Beyoncé wired thousands of dollars in bail money to protesters in Baltimore and Ferguson, a writer and social activist close to the stars claims.
"I can say I've personally helped facilitate donations they've given to protesters directly and that they never ask for anything in return, especially publicity," author dream hampton told the Daily News in an email.
Hampton first revealed the power couple's financial support via Twitter Sunday morning.
"I'm going to tweet this and I don't care if Jay gets mad," she began.
"When we needed money for bail for Baltimore protesters, I asked hit Jay up, as I had for Ferguson, wired tens of thousands in mins," hampton wrote.
"When BLM needed infrastructure money for the many chapters that we're growing like beautiful dandelions, Carters wrote a huge check," she continued.
"…and more stuff, too much to list actually, that they always insist folk keep quiet," hampton added.
Check out the series of tweets below.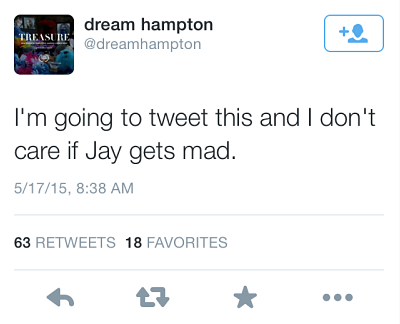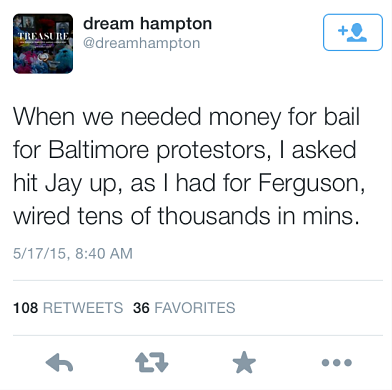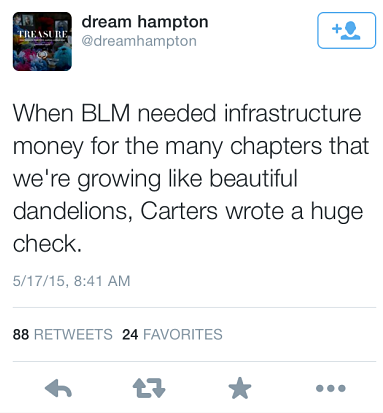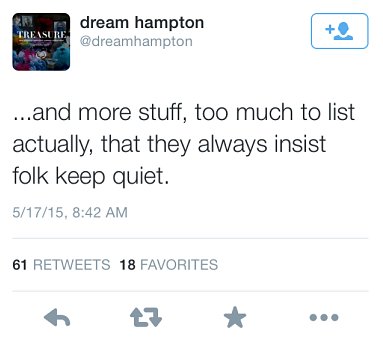 The Decoded contributor soon deleted the posts, but not before Complex magazine took the above screenshots of her words.
"Even though she pulled down the posts, hampton stands by her words," The Daily News reports.
"It's true," she said. "I erased because I didn't want on Twitter." 
While their alleged direct financial contributions to protestors have remained private until now, Jay Z and Beyoncé's support for the "Black Lives Matter" cause is no secret. 
The couple recently met with Michael Brown's mother and Freddie Gray's family to express their condolences at Prince's #Rally4Peace concert in Baltimore on May 11.