Why so serious, Brad? Or is it Chelsea? Nah. I'm going to go with Brad.
Apparently, the artist formerly known as Bradley Manning isn't the biggest fan of combatting violence with peace. Manning took to Twitter on Sunday to voice his (wait, her?) displeasure with all of these supposed "peaceful" Antifa-led protests, and instead suggested that protesters use "direct action." As if they weren't, already.
Here are Manning's deep thoughts: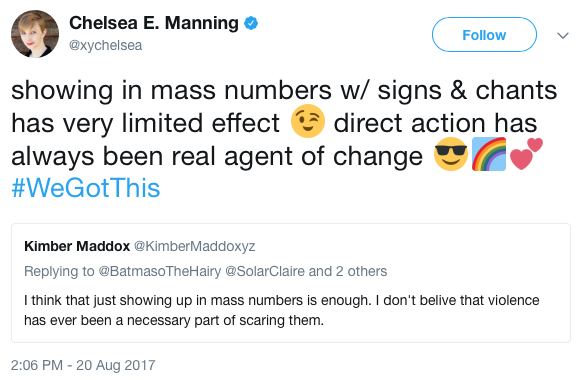 Sure, because emojis equal badass.

In response to Manning oh-so-heroic musings, actor James Woods put Manning on blast for his/her role in committing treason against the U.S.
Here's Woods' tweet: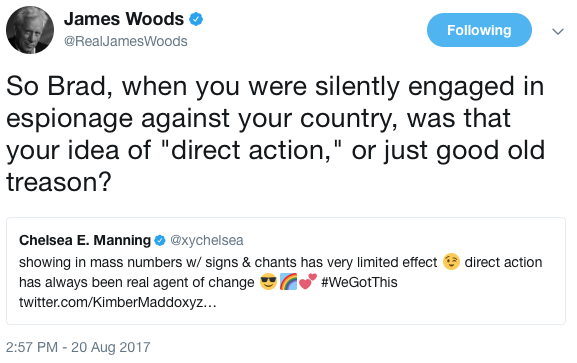 Woods deserves a medal in savagery, because he didn't hold back at all.
Manning is the former dude who plead guilty to leaking classified military material to WikiLeaks in 2010, before gaining all kinds of sympathy when he came out as a transgender woman. Three days before he left the Oval Office, former president Barack Obama commuted Manning's sentence and he/she was released on May 17.