(Image via Twitter)
Ivanka Trump praised her father during a Forbes magazine summit for women in New York on Thursday, saying that she believes Donald Trump has "elevated" political discussion with his honesty.
"He's honest," she said. "With him, what you see is what you get – even if you don't like the topic. I think people respect the fact that he is bold enough. That is something we have never seen in politics."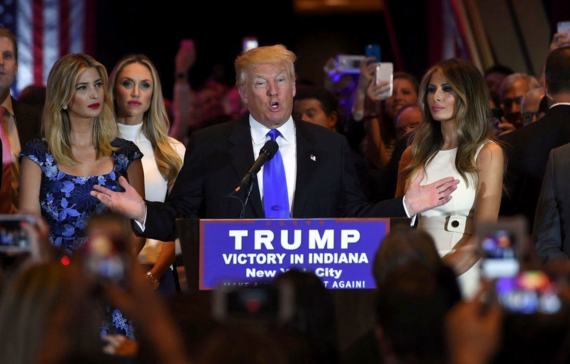 (Image via Twitter)
"He has elevated — he's created dialogue around issues, which really is a powerful thing," Ivanka argued.
Critics of the presumptive GOP presidential nominee would beg to differ, citing his call to ban all Muslims from entering the U.S. and his degrading remarks toward women such as Fox News' Megyn Kelly and former fellow Republican candidate Carly Fiorina as a couple examples.  
Listen to Ivanka Trump's remarks HERE.