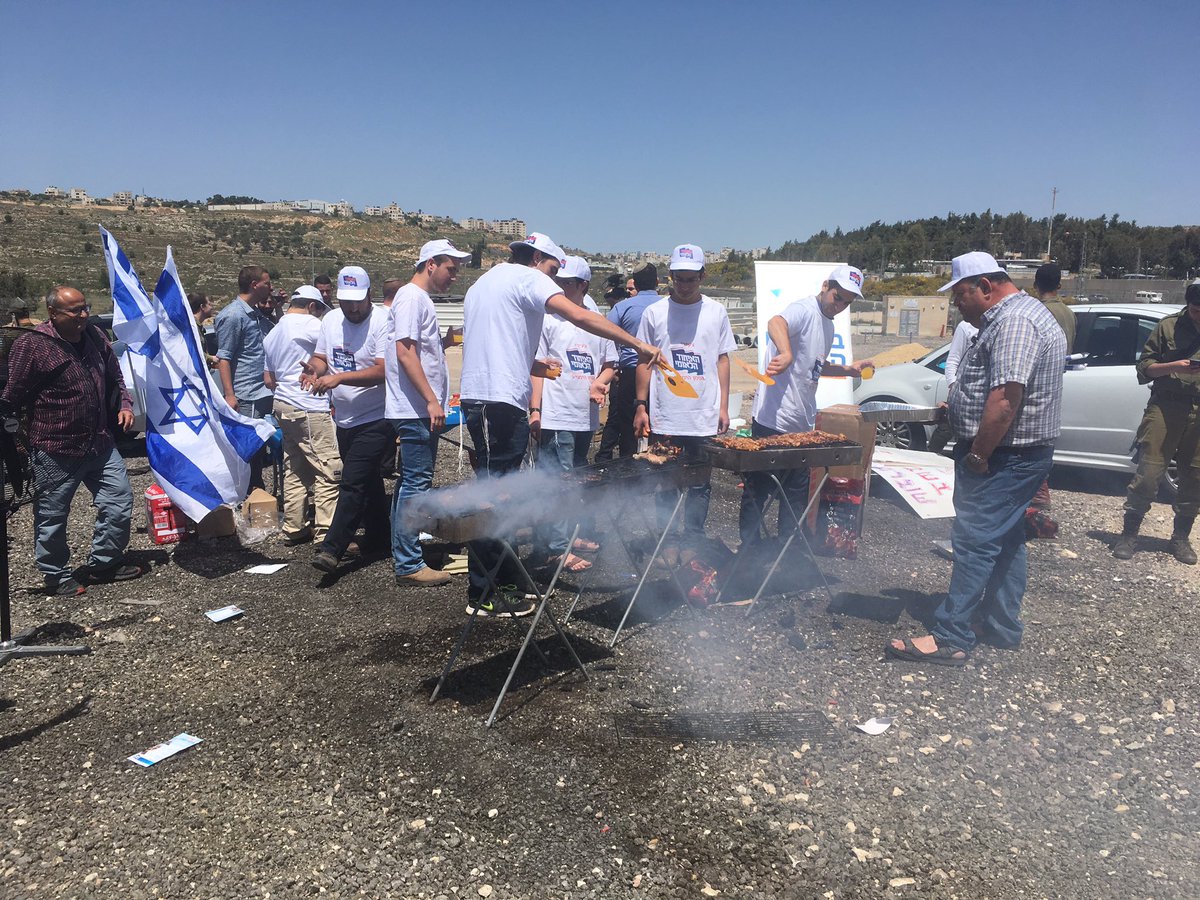 (Image source: Twitter)
Right-wing youth activists in Israeli held a barbecue on Thursday outside of a prison where Palestinian prisoners were participating in a hunger strike organized by a convicted terrorist.
Arutz Sheva reports National Union youth help a barbecue to "celebrate the hunger strike" of terrorists imprisoned at Ofer Prison.
The hunger strike, which started on Monday, was organized by convicted terrorist Marwan Barghouti. According to Barghouti's New York Times op-ed, the hunger strikers were protesting conditions in Israeli prisons and against Israel as a whole.
Barghouti is currently serving five life sentences, and 40 more years, for murder for his role in orchestrating terrorist attacks against Israelis during the Second Intifada.
(The New York Times originally neglected to detail Barghouti's terrorist history when publishing his piece.)
National Union General-Secretary Ophir Sofer said, "The time has come to stop listening to the hunger strikers and show them that we won't surrender to their whims... I call on the government and its leader to worsen the terrorists' conditions."
National Union Youth chairman Avihai Greenwald added, "Surrender to a hunger strike? ... Anyway, it's not clear why there's no death penalty for terrorists. We wish these terrorists luck in their hunger strike. They should take it all the way."
The barbecue was reportedly shut down nearly 45 minutes after it was started.
There are approximately 100 prisoners taking part in the hunger strike. 
Thank you for supporting MRCTV! As a tax-deductible, charitable organization, we rely on the support of our readers to keep us running! Keep MRCTV going with your gift here!