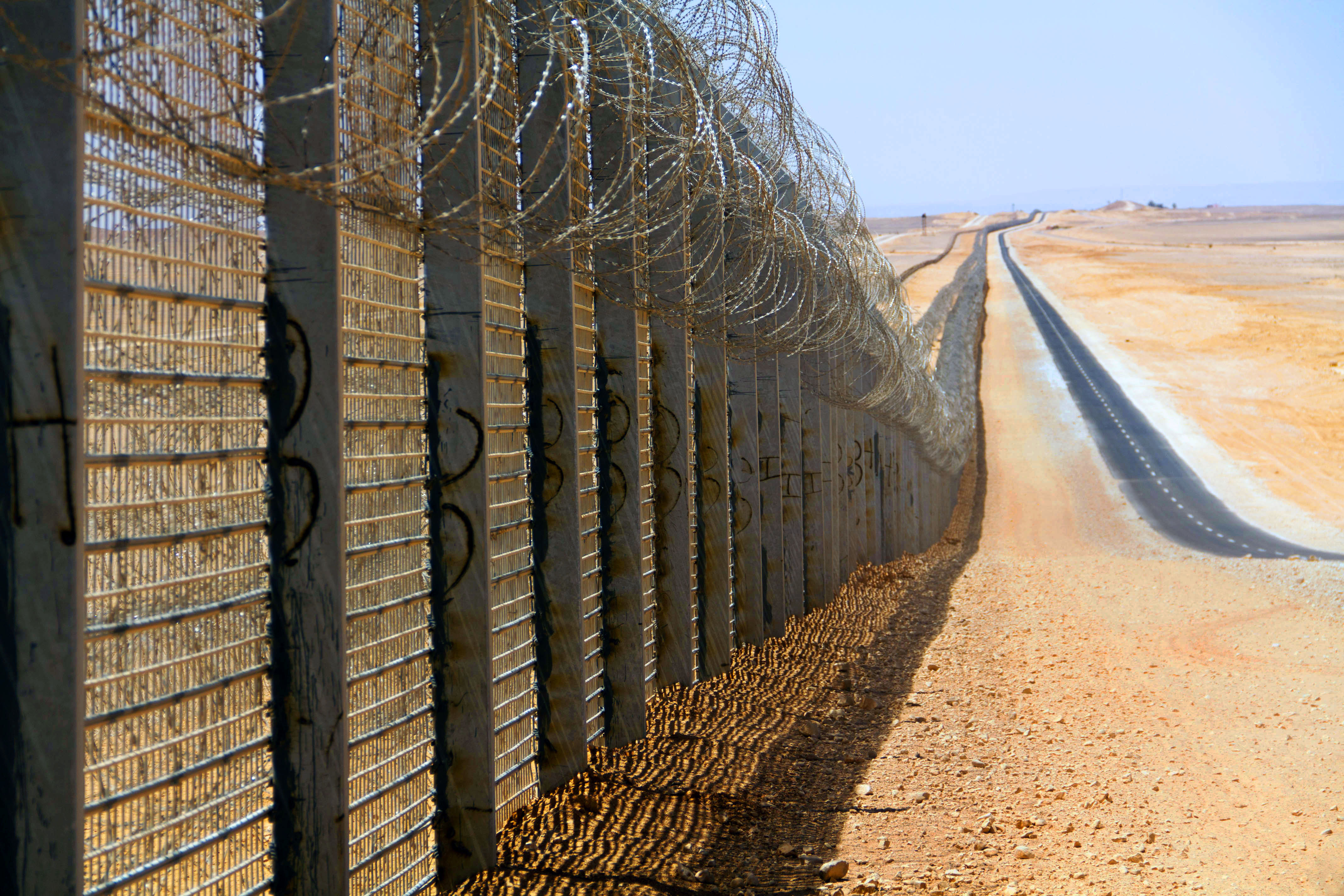 Israel has resolved to take yet another step to strengthen its national security. In this case, it calls for an 18-mile-long fence that will close off the gap in it's already impressive network of border fences. The border that Israel shares with Jordan is the last area that is totally open to the neighboring country. Their borders with Egypt, Syria, and Lebanon have already been fenced off.
This fence will be similar to Israel's other high-tech border fences. They'll be armed with surveillance cameras, razor wire, and an electronic detection system. Though, instead of being only 5-feet-tall like the barrier against Egypt, this new wall will reach 16-feet-high. Deal with that ISIS!
"This is important. It is part of our national security," said Prime Minister Benjamin Netanyahu. "It joins the fence that we built along the length of our border with Sinai, which blocked the entry of illegal migrants into Israel and — of course — the various terrorist movements. This step also joins the fence that we built on our border on the Golan Heights."
This fence is part of a program that hopes to completely circle the allied nation and will cost just under $1 billion. The fence will be built within Israel's borders and Netanyahu said that it will not interfere with "the sovereignty of the Hashemite Kingdom of Jordan and its national interests."
"In the long run, our wish would be to break down the fence and live peacefully with our neighbors but we understand that in the meantime the reality is different and that the fence is needed," said Udi Gat, chairman of the Eilot regional council.
Gat has also said that locals support the decision, but have just one request. They want the fences to be painted in colors that will allow them to blend in with the surrounding area. 
"We would like to think that the environment has no borders," Locals said.
America certainly isn't the only nation that dreams of a world without the threat that is Islamic terrorism.