A newly released propaganda video shows ISIS fighters calling for attacks on the World Cup, threatening to "get to you after we kill the apostates."
In the video, first published by the Middle East Media Research Institute, 11 men stand in front of an ISIS flag touting that they are waiting in the shadows "just like predators do with their prey."
They also allude to having many more members.
"We are not 10 people, or 20, or even 50 – we are more," said one of the members of the gang.
He finishes his statement by saying, "we are everywhere. We are lying in wait for you, and we know everything about your moves, Allah willing. So watch out for that moment, watch your cars, watch your homes. The brothers are going to hunt you down, Allah willing."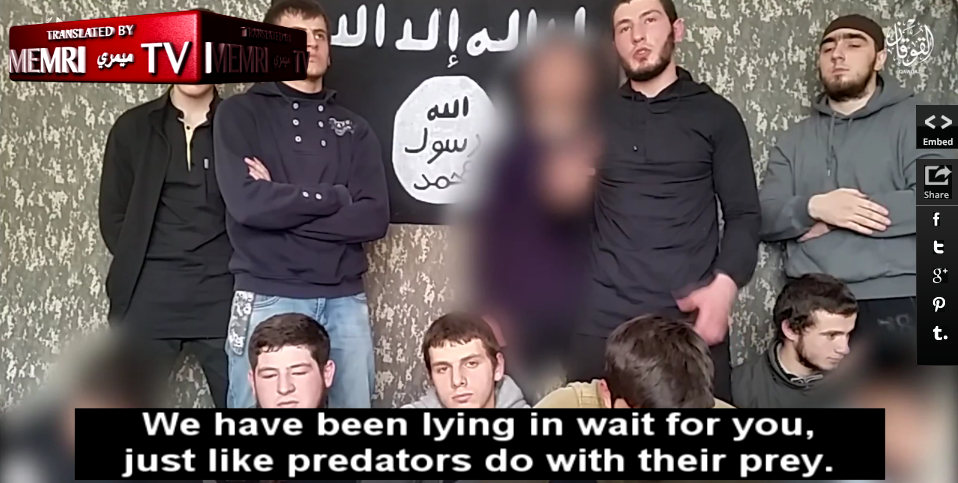 Another man chimes in, "Oh Jews and Christians, you will not find peace," threatening Russian President Vladimir Putin and claiming the group has an army of vanguards in Russia ready to attack.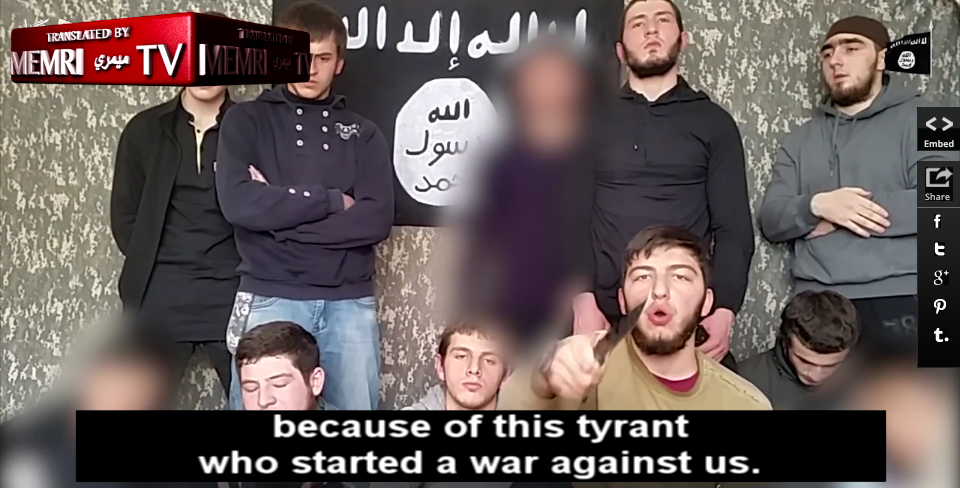 The threats are followed by an digitally engineered depiction of what appears to be a drone strike on the Olympic stadiums in Sochi, where the World Cup will take place.
But this isn't the first ISIS threat to the world cup. In April, The Sun reported that seven suspects were arrested who were in contact with terrorist recruiters. They were arrested in St. Petersberg, not very far from where Britain's World Cup team was staying.
In May, ISIS released a mock photo of Cristiano Ronaldo and Lionel Messi. In the photo, the men are bound in a soccer stadium surrounded by hooded jihadists. The photo was captioned, "Your blood will fill the ground."
All of the threats to the World Cup specifically instruct that everything be done by lone wolves and not organized groups. In response, 33 countries have joined together to police the event in hopes to eradicate any fear induced by these threats.