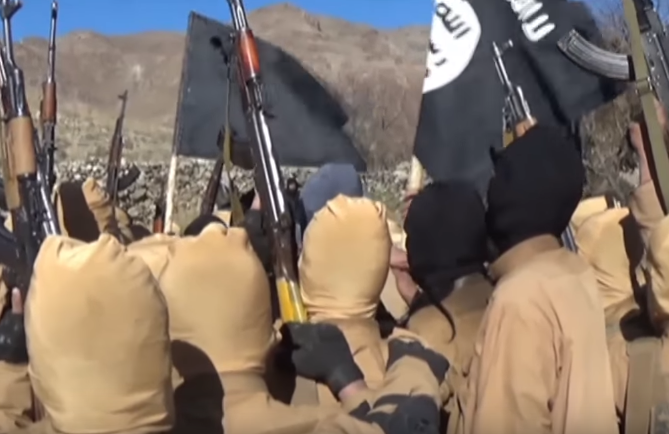 When you threaten an animal's way of life, that animal will attack in the name of self-preservation -- and Allah, of course.
The world's preeminent terror group, ISIS, has claimed responsibility for setting off a car bomb in Baghdad on Thursday. Government officials have said that at least 45 people were killed and nearly 50 others were wounded in the attack on the Iraqi capital.
This attack comes as ISIS has ramped up its reported activity in the last week or so. The rise in attacks is reported to be in retaliation for U.S.-backed Iraqi forces recapturing territory previously occupied by the Islamic State. This was the third such attack in Iraq in the last three days.
The BBC reported:
The IS group has stepped up its attacks since the Iraqi army, aided by US-led coalition strikes, launched its campaign to dislodge the Sunni militant group from its stronghold of Mosul in the north four months ago.
Another attack took place in Pakistan on Thursday, for which ISIS has also claimed responsibility.
According to the Guardian, at least 50 people were killed and another 250 were injured in a suicide-bomb attack in Sehwan.
The Guardian reported:
Officials said a suicide bomber detonated the bomb among crowds gathered for the busiest day of the week at the famous shrine to Sufi saint Lal Shahbaz Qalandar in Sehwan, a town in Sindh province.
ISIS will never stop, as its members are completely dedicated to the cause. Thursday's tragedies show that ISIS has no intention of backing down from pressure and small scale attacks against them.
It's time to stop poking the bear, and instead get rid of the bear altogether.