ISIS fighters are "buying strange underwear for their women," desperately searching for "blue pills in order to increase their strength to have more sex" [Viagra,] and are subjecting their wives to "brutal, abnormal" sex acts, according to a report by local doctors.
A large part of the fighters' monthly allowance is spent on "kinky underwear" and on purchasing sabaya (kidnapped women and children) to have sex with.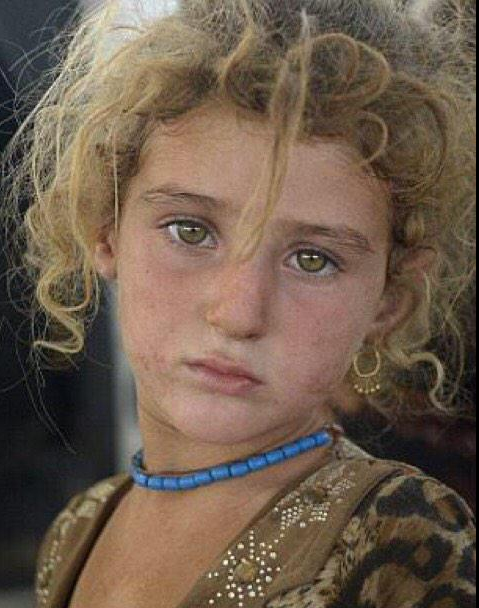 Kidnapped children as young as nine are bought and sold as sex slaves. Prices on the sex slave market are set by the Islamic State, and according to a new document, the highest price is for a Yazidi or Christian girl aged 1 to 9. Their price is 200,000 dinars or about $172. The least expensive sex slave is a woman aged 40 to 50, who can be bought for the bargain basement price of 50,000 dinars or roughly $43.
Any woman or girl who belongs to a religious minority (Christian, Jew or Yazidi) may be taken as a sex slave, says an appalling pamphlet by the Research and Fatwa Department of the Islamic State.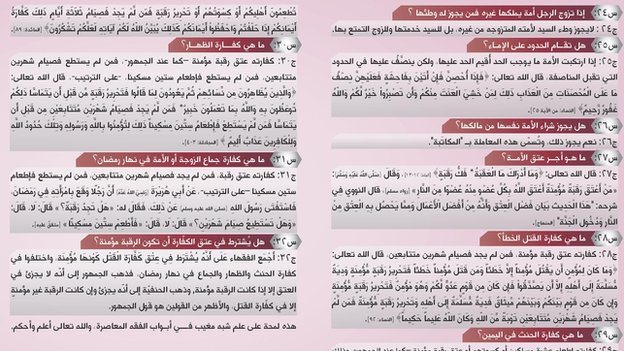 The pamphlet provides a Q and A on sex slavery. Here's a sample of the questions:
Question: Is it allowed to have intercourse with a female captive immediately after taking possession of her? Answer: If she is a virgin, her master can have intercourse with her immediately after taking possession. But if she is not, you must make sure she is not pregnant.

Question: Is it allowed to have intercourse with a female slave who has not reached puberty? Answer: You may have intercourse with a female slave who hasn't reached puberty if she is fit for intercourse. However, if she is not fit for intercourse, it is enough to enjoy her without.

Question: Is it permissible to beat a female slave?

Answer: It is permissible to beat the female slave as a [form of] darb ta'deeb [disciplinary beating], [but] it is forbidden to [use] darb al-takseer [literally, breaking beating], [darb] al-tashaffi [beating for the purpose of achieving gratification], or [darb] al-ta'dheeb [torture beating]. Further, it is forbidden to hit the face.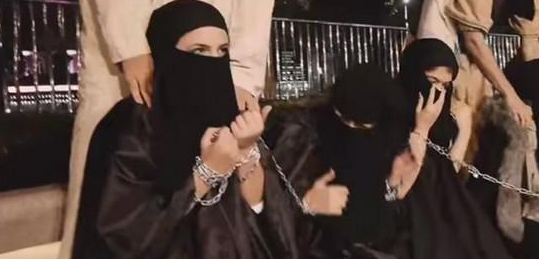 Besides taking several sex slaves, the men of ISIS are also taking numerous wives to satisfy their insatiable sexual demands.
Doctors in ISIS' capital claim "a large section of ISIS members suffer from sexual anomalies and brutal instinctive desire for sex." Medical reports obtained by the group Raqqa is Being Slaughtered Silently say the sex is so violent and extreme that women are being injured.
There is evidence that the fighters are using their brutal sex practices as a means of controlling their women – the doctors report that women and girls are terrified if they leave home, they will be subjected to "sexual practices of a brutal and abnormal manner."
Like Osama bin Laden  and the terrorists in the Charlie Hebdo Paris attacks, members of violent Islamic groups are big fans of violent porn, and ISIS may be acting out what they have seen online. The Charlie Hebdo attackers, like other jihadis, had a huge stash of "sickening pictures of young boys and girls involved in sexual acts with adults" on their computers.
ISIS hopes that by waging "sex jihad" with hundreds of wives and female slaves they will bind locals to the fighters through marriage or children.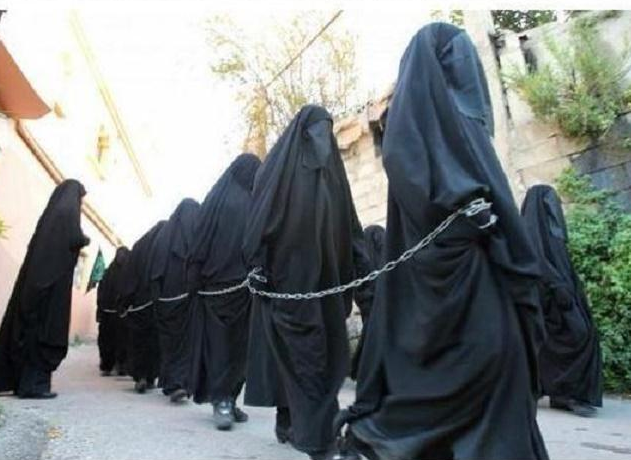 Sex has also been promised to the fighters as a reward for jihad.
"We were promised women in heaven and on earth too based on IS jihadist teaching of the verses of some Suras of the holy book of Quran and hadiths by prophet Muhammad," said an Islamic State fighter who escaped to northern Syria.
Your Middle East reports the escaped ISIS fighter's story:
"I was once told to go to a house to test some equipment to see if they can be useful for the technical and communication bureau. Once inside I realised it was a Christian home.

I saw six jihadists demanding that a Christian women and her daughter become their wives. The daughter was about 12-13-years-old. I told the jihadists forcing women is forbidden in Islam and children can't be touched under any circumstances. They loaded their guns in my face and told me to leave. I immediately left to the local court that was based in a small house, but the judge was worse, he said I was wrong because 13-year-old girl is not considered a child, essentially because prophet Muhammad married his wife, Aisha, when she was only 9 years old. He accused me of having poor faith in the practices of prophet Muhammad for which I could have been detained and possibly punished with tough sentences, but my field commander soon arrived and saved me."
An estimated 25,000 Yazidi women were sold into sex slavery and most are still missing. Those who have escaped tell awful tales of brutality, like the Yezidi girl in this video:
Members of the Islamic State are part of a regressive and very conservative expression of Islam, which forces women to cover their entire body in a full burka, and they may not even expose their eyes, feet or hands. Outwardly, these fighters demand a repressive modesty for their women – while subjecting them to "brutal" and "abnormal" sex acts behind closed doors.