This week in Bonn, Germany approximately 190 countries are negotiating a global climate treaty to be signed at a December worldwide climate meeting in Paris. Iran, however, is balking at providing what's needed for the agreement. The terrorist regime is saying it can't do a good job in cutting its greenhouse gases because of the sanctions which have been imposed on the terrorist regime and will be removed upon implementation of the P5+1 nuclear agreement.
Majid Shafie-Pour, Iran's climate delegation chief aid Iran will likely submit two versions of its plan to address climate change by November:
We would really have to have at least two different plans -- one with the existing technology available to ourselves, the existing level of investment and financial resources and the capacity under the unjustifiable sanction regime," Shafie-Pour said. "The other side of the coin that we are favorably looking at would certainly be making three to four times the effect once the sanctions are lifted."
As part of the talks, each of the 190 countries must commit to a percentage of greenhouse gas reduction. 
"To have a number of countries sitting on the sidelines, particularly a number of the major gulf-state countries who had pledged to bring forward their INDCs by the end of September but have yet to do so, I think that's a problem," said Alden Meyer, who has followed the climate talks for two decades for the Union of Concerned Scientists in Washington. "Every last ton of carbon counts and we need to have every country participating."Shafie-Pour declined to put a precise number on the carbon reductions achievable by Iran, saying the discussion is still ongoing. Iran projects its emissions will be 2 times to 2 1/2 times greater in 2030 than in 2010 under a business-as-usual development scenario. The reductions would be from that baseline, he said.
None of these talks take into account (or recognize at all) the fact that the RSS satellite data that measures the temperature of the atmosphere reports that the Earth hasn't warmed since January 1997.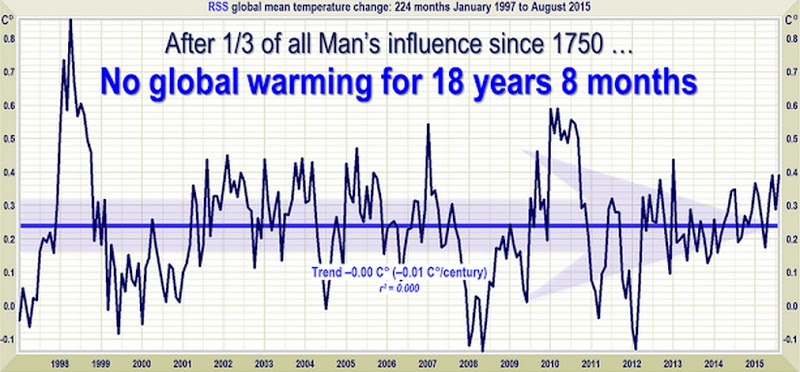 The sanctions Mr. Shafie-Pour is whining about are due to be lifted once Iran complies with the terms of the nuclear agreement, probably early next year. 
However based on all of the concessions made by President Obama and Secretary of State Kerry to complete the P5+1 deal the agreement does little to prevent Iran from developing a nuclear weapon. Therefore, the world body should probably be worrying about a much different kind of global warming coming from Iran.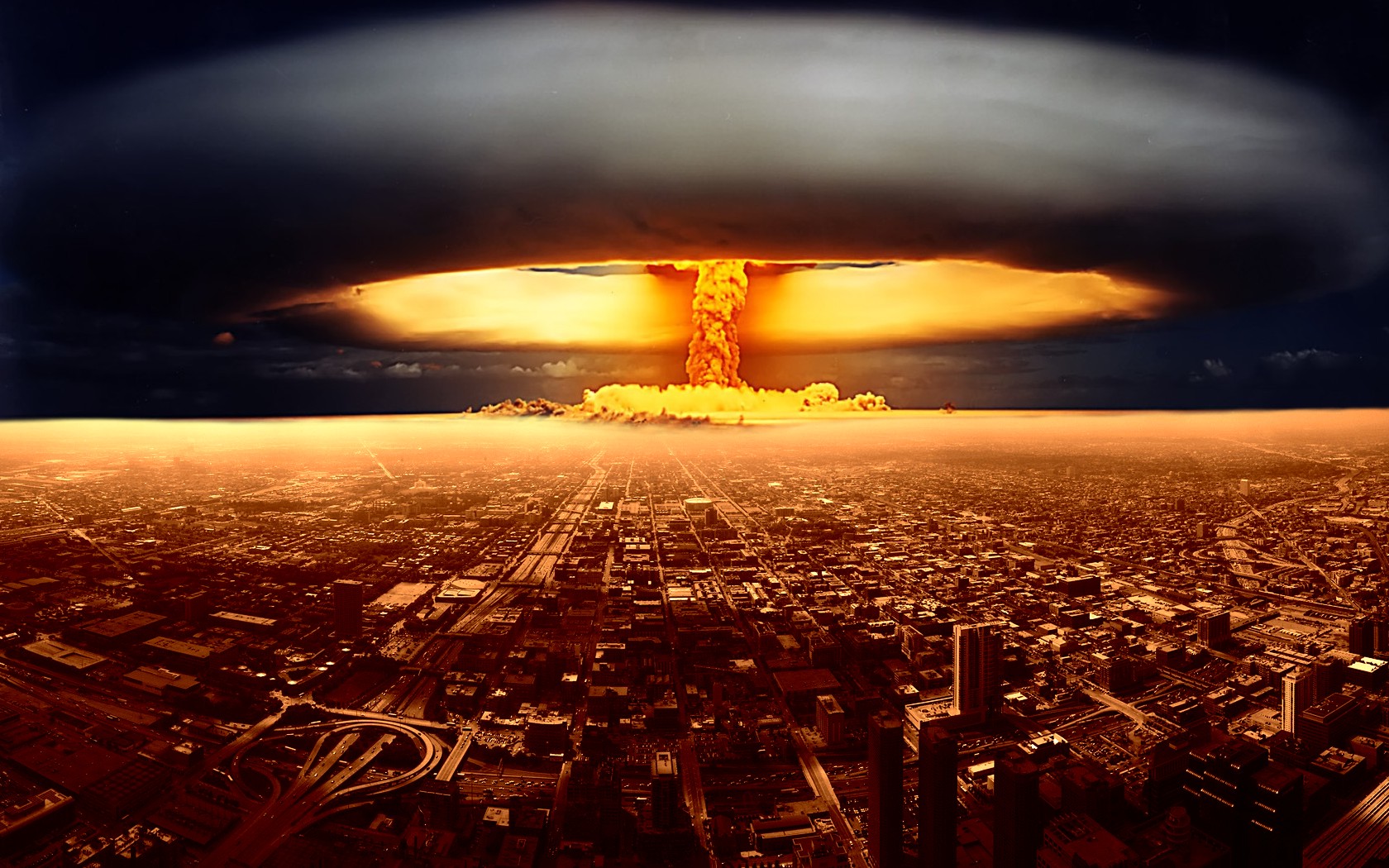 Sponsored Links