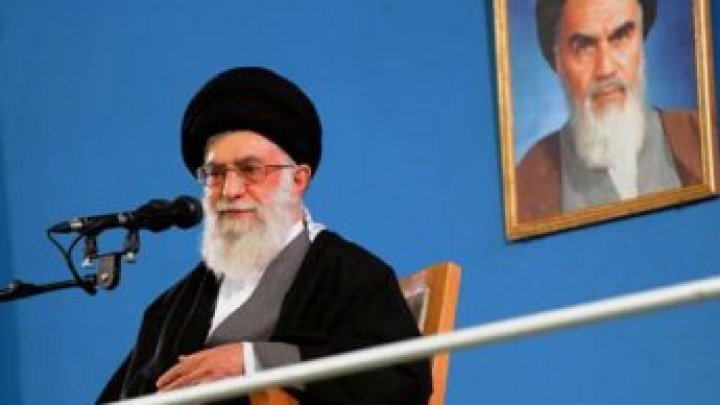 Awesome news!
 Iran and Hezbollah no longer pose a terror threat to the United States or its allies.  At least according to director of national intelligence, James Clapper.
Why not? 
Well, apparently, they have been very helpful when it comes to fending off other terrorist groups such as ISIS, so this year they're both getting a pass.
The report describes Iran's regional role in largely positive terms focusing on the Islamic States "intentions to dampen sectarianism, build responsive partners, and deescalate tensions with Saudi Arabia," but cautioned that "Iranian leaders—particularly within the security services—are pursuing policies with negative secondary consequences for regional stability and potentially for Iran."
It may not be a coincidence that President Obama is currently attempting to negotiate with Iran in efforts to slow the nation's efforts to acquire a nuclear weapon. Either way it seems that U.S.. Intelligence is extending an olive branch to the devil we know in an effort to ensure Iran's further assistance in the battle against ISIS.  
Additionally, Hezbollah, a Shiia terror group that is largely funded by Iran has been fighting the Islamic State as well, so they have been removed from the list of terror threats as well.
One Israeli think tank, the Meir Amit Intelligence and Terrorism Information Center, broke down the decision as largely political.
"We believe that this results from a combination of diplomatic interests (the United States' talks with Iran about a nuclear deal) with the idea that Iran could assist in the battle against the Islamic State in Syria and Iraq and maybe even in the battle against jihadist terrorism in other countries." It also noted the Iran and Hezbollah were both listed as terrorism threats in the assessment of another American body, the Defense Intelligence Agency.

Islamic Revolutionary Guard Corps-Qods Force (IRGC-QF) and Lebanese Hezbollah are instruments of Iran's foreign policy and its ability to project power in Iraq, Syria, and beyond. Hezbollah continues to support the Syrian regime, pro-regime militants and Iraqi Shia militants in Syria. Hezbollah trainers and advisors in Iraq assist Iranian and Iraqi Shia militias fighting Sunni extremists there. Select Iraqi Shia militant groups also warned of their willingness to fight US forces returning to Iraq."
While Iran and Hezbollah are still seen as official terror threats according to the U.S. Defense intelligence agency, the new assessment from the Director of National Intelligence seems to be less concerned with a nation that is currently attempting to reshape the Middle East by becoming a nuclear power.