(UPDATE: It turns out the story of the 26-year-old man who claimed he was stabbed because of his "neo-Nazi" haircut is a hoax. Click HERE for updated story.)
Below is original story as published August 21, 2017:
Joshua Witt, 26, was on his way to buy a shake from the local Steak n' Shake in Sheridan, Colorado when a confused and possibly mentally disturbed man swung a knife at him. 
The New York Post reported that Witt had just pulled up to the parking lot and was leaving his car as a man approached him and asked, "Are you one of them neo-Nazis?" before swinging a knife at him and slashing open Witt's hand. 
"I threw my hands up and once the knife kind of hit, I dived back into my car and shut the door and watched him run off west, behind my car," Witt said. 
"The dude was actually aiming for my head," he added. "I was more in shock because I was just getting a milkshake." 
Since the attack, Witt had posted his knife wound online: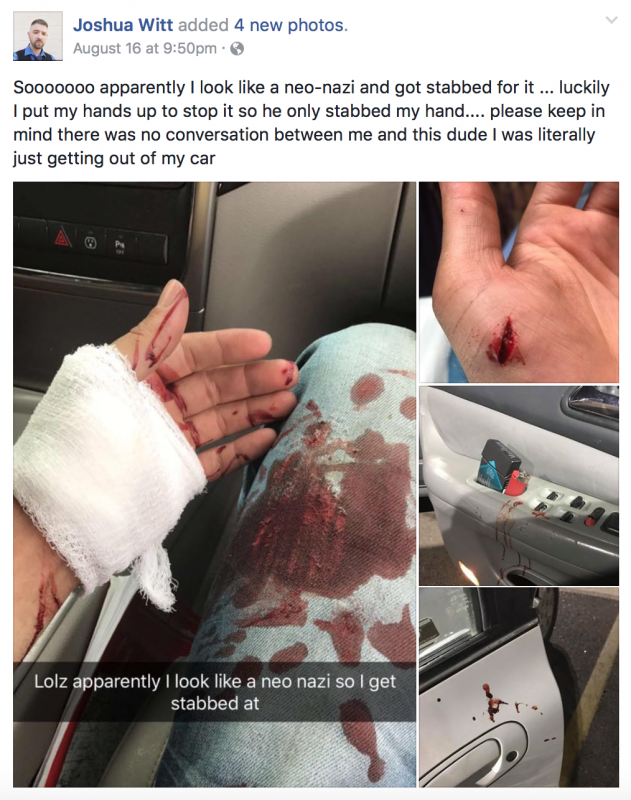 Witt vows that he is not a neo-Nazi and claims that he has no tattoos or indicators that would cause people to label him a fascist, but he said his friends say, "it's my haircut." He might be right, based on his Facebook profile photo: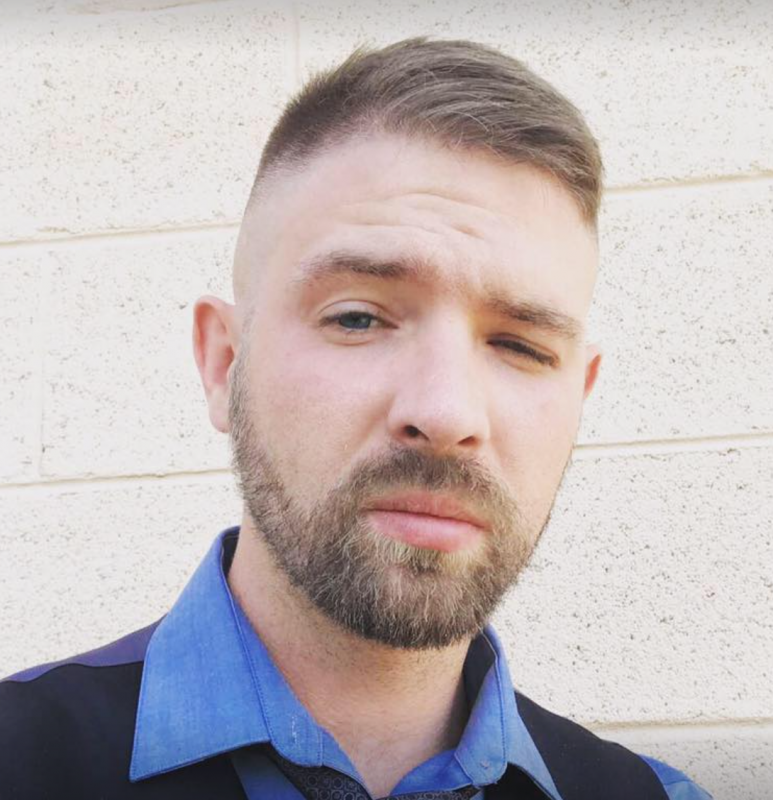 Since hitting Facebook, Witt's post has been shared more than 35,000 times and garnered more than 12,000 reactions. After narrowly escaping what could've been a very serious or even fatal injury Witt told New York Post that he's thinking of changing his look. 
Thank you for supporting MRCTV! As a tax-deductible, charitable organization, we rely on the support of our readers to keep us running! Keep MRCTV going with your gift here!