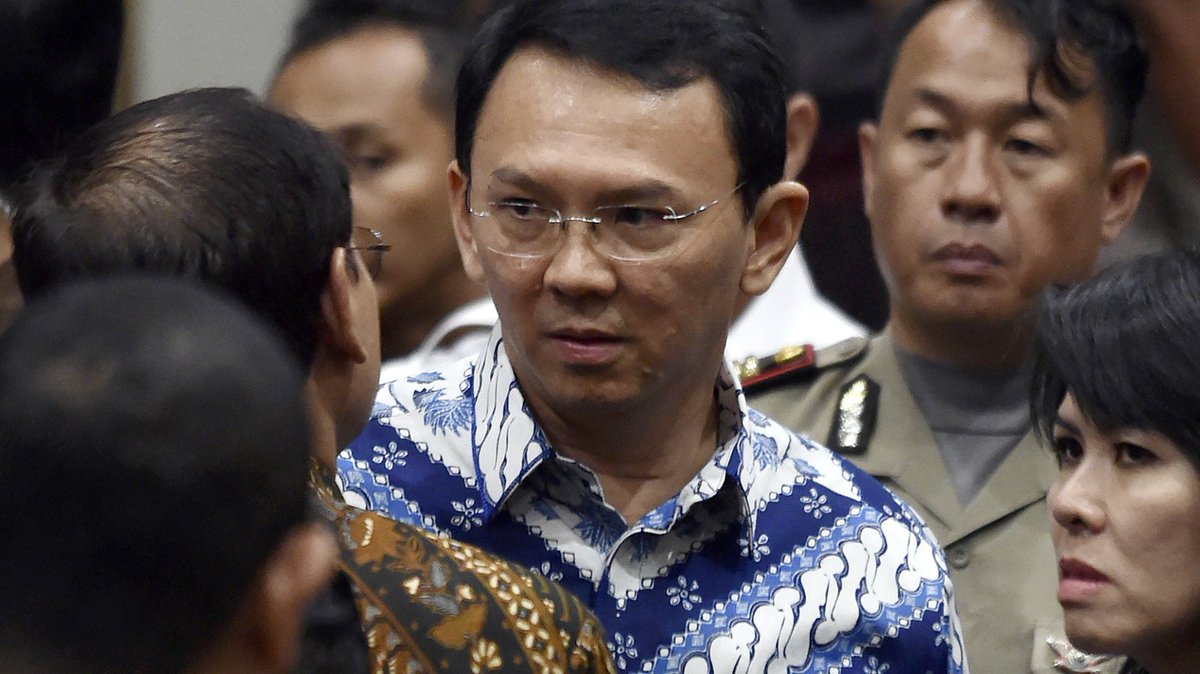 (Image source: Twitter)
The Christian governor of Indonesia's capital city of Jakarta was sentenced to two years in prison on Tuesday for committing blasphemy against Islam.
While running for governor, Basuki Tjahaja Purnama, also known as "Ahok," said his opponents were inaccurately citing the Quran to say voters cannot vote for a non-Muslim.
Despite trying to make Islam seem like a more tolerant religion, Purnama's comments were reportedly edited and shared in a video that caused mass protest and outrage from the Islamic community.
On Nov. 2016, at least 200,000 Islamic protesters took to the streets of Jakarta and demanded Purnama be thrown in jail for blasphemy.
The Guardian reports that the head judge of the country's five-judge panel, Dwiarso Budi Santiarto, told the court Purnama was "found to have legitimately and convincingly conducted a criminal act of blasphemy, and because of that we have imposed two years of imprisonment."
The judge continued, "As part of a religious society, the defendant should be careful to not use words with negative connotations regarding the symbols of religions, including the religion of the defendant himself."
Another judge, Abdul Rosyad, said the two-year sentence was because "the defendant did not feel guilt, the defendant's act has caused anxiety and hurt Muslims."
According to Reuters, Purnama is appealing the court's decision.
Thank you for supporting MRCTV! As a tax-deductible, charitable organization, we rely on the support of our readers to keep us running! Keep MRCTV going with your gift here!