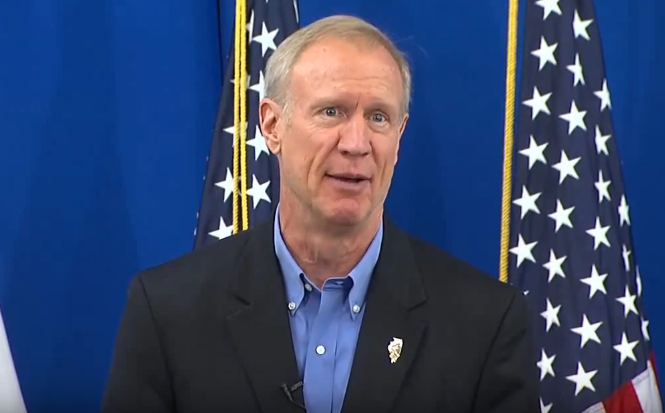 Chicago is burning while Mayor Rahm Emanuel is playing his fiddle, and with no end or solution in sight the Illinois Gov. Bruce Rauner, a Republican, has been weighing his options.
Rauner rejected and ruled out the need for the National Guard in order to combat the deadly violence that has only increased since Emanuel became the mayor of the Second City.
According to the Chicago Tribune:
The Republican governor said he had discussed the concept with community leaders, police officers and the National Guard, but that "no thoughtful leader thinks that's a good idea or would really provide a solution."

The question arose as the Rev. Michael Pfleger, a priest and community activist, planned a Wednesday evening rally at his South Side church to pressure Rauner to declare a state of emergency in order to tap federal resources to help deal with the violence problem. Chicago has racked up more homicides and shootings this year than New York and Los Angeles combined.
People are getting shot and sometimes murdered on a daily basis in Chicago, but no one seems to think that this is an emergency. How many needless dead bodies will it take for people like government officials, Black Lives Matter and the country itself to realize that this self-inflicted genocide has become a serious problem?
While the problem is deadly serious, Gov. Rauner does not think that Chicago is at the point where military forces need to be brought in:
Well, see, sometimes, when you get emotional and you say, 'Well, we've got to do something,' …the reality is, sometimes, something is — actually makes it worse, or something creates other problems. You've got to think these things through and the implications. And the National Guard right now wouldn't make sense.
Maybe, just maybe, people need to start letting police officers do their jobs again.