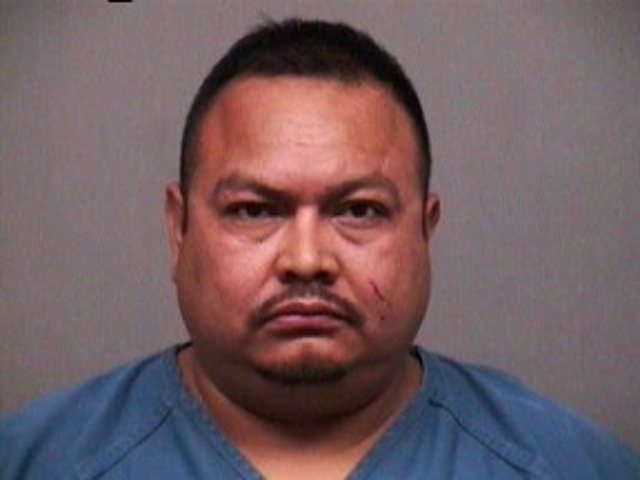 While cities across America vow to protect illegally present aliens at any cost – with still others considering their own "sanctuary city" bills that would make them a haven for the undocumented – a previously deported felon living in Ohio raped a 15-year-old girl.
Local reports say 41-year-old Jose Tovilla-Lopez was sentenced to eight years in prison Friday after pleading guilty to first-degree rape. According to police, he'd already been deported at least once and was working in the United States using a 69-year-old woman's Social Security number.
Officials said Tovilla-Lopez, who was friends with his victim's father, was at a the girl's house and drinking heavily on the night of the rape. After also getting her good and drunk, he sexually assaulted her as she screamed and struggled.
He was eventually arrested after initially fleeing the scene.
Now here's a show of near-tangible irony. Even as Tovilla-Lopez was pleading guilty to raping an underage girl while living in the United States illegally and bogarting some poor elderly woman's Social Security number, a town in California was bending over backwards to apologize for using a cartoon taco in their ad for the city council's upcoming debate over whether or not to declare themselves a sanctuary city.
The town of Hayward issued an official apology after some took offense to their ad, which sported a picture of a cartoon taco and the words, "Let's Taco Bout It."
Ummmm what? @cityofhayward pic.twitter.com/Ad1qAqZvQM

— Stanley Roberts (@SRobertsKRON4) June 6, 2017
According to city officials, the image was in reference to Taco Tuesday, the same day that the council had scheduled their meeting. But, being the snowflakes that they are, some folks screamed the image was "insensitive" and offensive" – despite the fact that the whole point of the event was to discuss how to provide a haven for illegal aliens living in violation of the law.
Call me crazy, but I'm a lot more offended by a child being sexually assaulted by a man who shouldn't even be in this country than I am about the use of a cartoon taco in a tweet.
Please support MRCTV today! (a 501c3 non-profit production of the Media Research Center)
DONATE