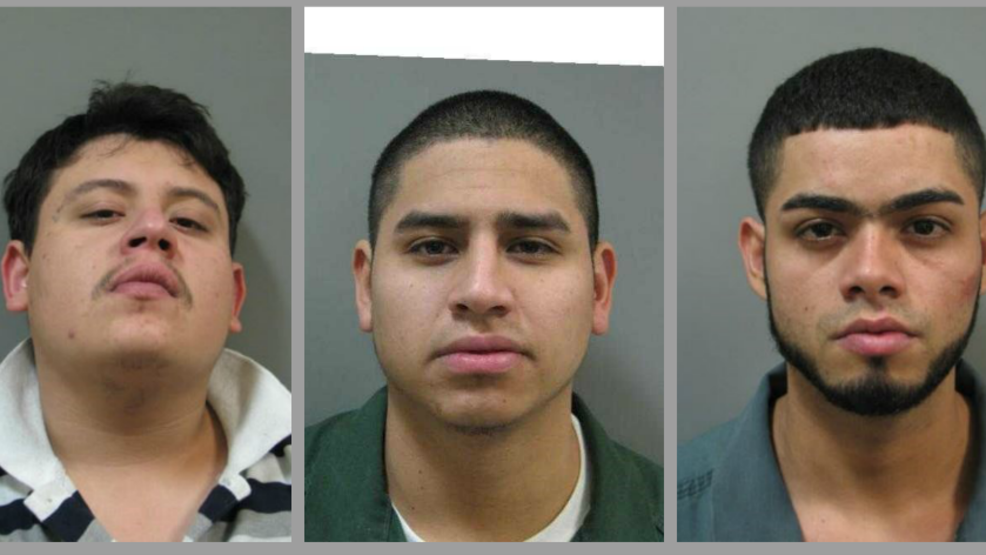 Three illegal aliens with a notoriously violent transnational gang MS-13 beat a 15-year-old sex trafficking victim half to death with baseball bats in Montgomery County, Maryland, just a few miles north of Washington, D.C.
Local reports say the 15-year-old girl was beaten bloody by three MS-13 members who took turns hitting her while she flailed on the ground, reportedly because she wasn't doing a good enough job as a prostitute for the gang. Thankfully, the girl survived – but barely.
A female human trafficking victim too young to legally drive a car or buy a lottery ticket was savagely beaten with a bat by a pack of incensed MS-13 members, Montgomery County Police say.
Late last month, Ivan Alexis Pena-Rodriguez, 20, Yervin Josue Romero-Rivera, 21, and Miguel Angel Ayala-Rivera, 24, were all formally charged with first-degree assault, plus other assorted criminal counts.
According to court documents obtained by WJLA, Montgomery County authorities served a search and seizure warrant at a suspected MS-13 hangout house along the 11200-block of Valley View Avenue in Kensington, near Albert Einstein High School. As a result of that warrant, an unnamed source told detectives about an incident that left a 15-year-old girl "severely" wounded and bloody.
The source explained Ayala-Rivera, a high-ranking local MS-13 leader who goes by the nickname 'Noctorno', pimps out a number of underage girls from a number of states. On August 1, 2017, the source said Pena-Rodriguez, Romero-Rivera, Ayala-Rivera, plus two other men, used a solid bat to beat the girl behind the single-family home along Valley View Avenue. The men reportedly took turns whacking the 15-year-old girl's flailing body — 28 swings in total. Her injuries included an "indented" buttocks, discolored arms and legs, and visible bleeding from the neck down.
Both Romero-Rivera and Ayala-Rivera are illegal aliens, immigration officials confirmed.
ICE has issued immigration detainers with Montgomery County for both men, though it's worth noting that Maryland -- and Montgomery County in particular -- have a habit of refusing to cooperate with ICE to turn over criminal illegal aliens in their custody.
As for the third assailant, WJLA reports that "court paperwork indicates Pena-Rodriguez was born in El Salvador, but ICE says it cannot publicly share information about the 20-year-old."
Just two days ago, four other MS-13 gang members were charged with killing 19-year-old Guillermo Hernandez Leyva in the same county.