An illegal alien who killed two law enforement officials last December was recently fined $280 and spent exactly zero time in prison. And, to make matters even worse, the guy didn't even have to show up to court.
According to the Washington Post, 28-year-old Roberto Garza Palacios hit and killed FBI Agent Carlos Wolff, 36, and fire investigator Sander Cohen, 33, the night of December 8 as they stood on the side of a Maryland highway not far from Washington, D.C.
Wolff had reportedly crashed into the median, prompting Cohen to stop and offer help. Both men had exited their vehicles and were standing on the shoulder of the road when Palacios struck them, killing them both.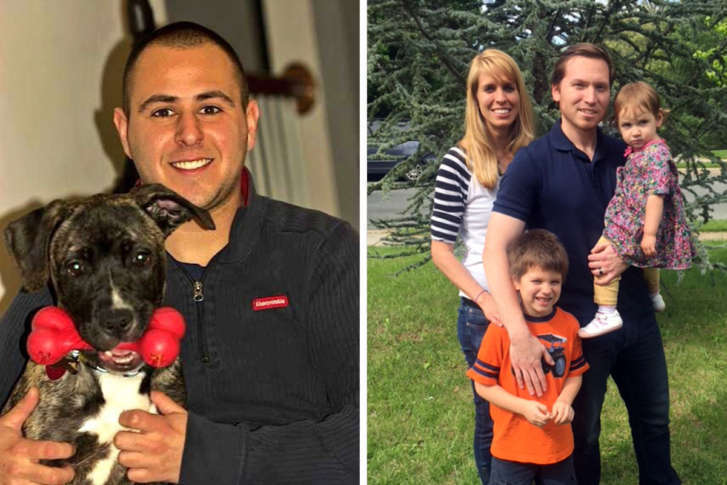 (Cohen)                                                                                                          (Wolff)
Upon further investigation, it turns out Palacios, a Guatemalan, was in the United States illegally after having overstayed his visa, which expired nearly a decade ago. But apparently, being in the country illegally and killing two law enforcement officers with a vehicle you shouldn't have been driving is only worth a $280 fee and a slap on the wrist. The Washington Post reports:
 
The driver of a Honda Accord that fatally struck an FBI agent and a fire investigator on the side of a Maryland highway has paid a $280 fine, concluding a case of negligent driving lodged against him.

Roberto Garza Palacios, 28, did not have to appear in court and did not receive jail time, according to court records and lawyers involved in the case, which ended with the June 25 payment.

…While he drove in a "careless and imprudent manner," prosecutors found, his actions did not rise to a "gross deviation" from careful driving or a "reckless disregard" for human life — the conditions needed to support more-serious charges.
Amazingly, the state of Maryland declined even to suspend Palacios' driver's license. (Yes, it's legal in Maryland for illegal aliens who obtain driver's licenses. And no, that doesn't make any sense at all.)
WaPo reports immigration officials have arrested Palacios at his Gaithersburg home and charged him with immigration violations stemming from his expired visa, meaning he could end up being deported despite spending no time in prison for killing two Americans.
Of course, none of that helps the two men who lost their lives or the families that now have to live without them, but hey.