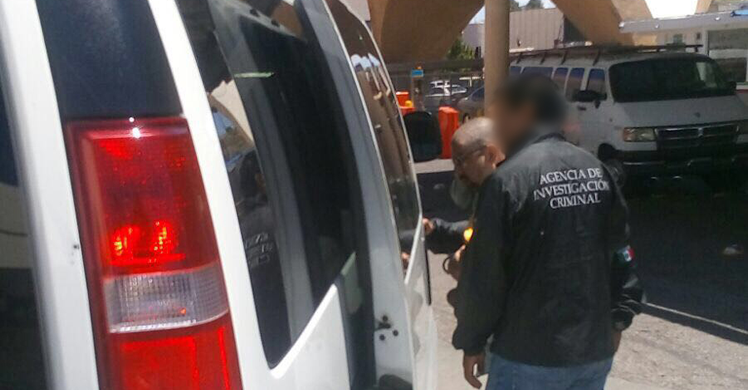 According to this, immigration officials under the new Trump administration report they just deported an 11-times removed Mexican illegal alien wanted for child sex trafficking and exploitation.
Translation: there's one less scumbag walking around in America this morning.
ICE officials explained in a press release that 35-year old Valentin Mendiola-Castaneda was turned over to Mexican law enforcement this week after being arrested in January. He'd reportedly been kicked out of the United States 11 times since 1998, and has already served two prison sentences for re-entering the country illegally.
On top of trafficking minors for sex, this particular worthless waste of space also reportedly engaged in sexual acts with children in Mexico, ICE officials added.
In addition to sex trafficking, the Mexican arrest warrant issued in June 2014 charges Mendiola-Castaneda with the aggravated sexual exploitation of minors. The charging document alleges Mendiola-Castaneda sexually exploited two young girls at hotels and residences in Toluca, Mexico, and participated in sexual acts with the minors.
The news that Mendiola-Castaneda has been booted from the United States comes just one day after immigration officials announced that arrests of unlawfully present persons in the U.S. have risen nearly 40 percent since President Donald Trump took office. About 75 percent of those arrested have been illegal aliens with criminal convictions, including more than 2,000 who'd been found guilty of violent crimes including homicide, rape and kidnapping, ICE noted.