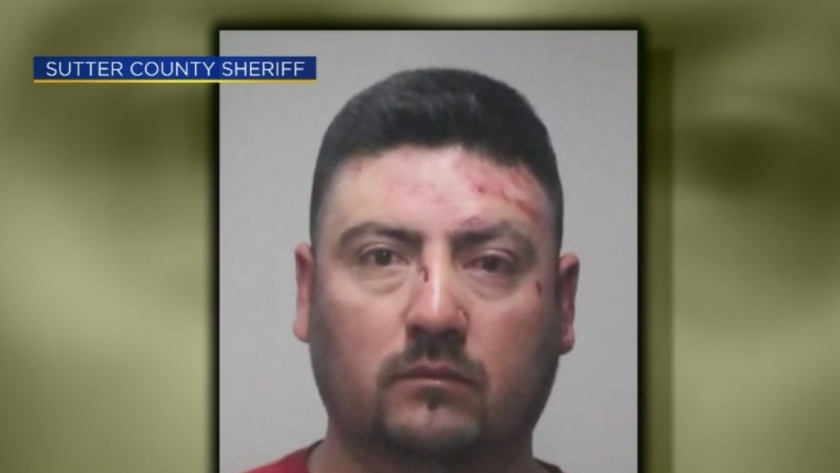 Immigration officials have arrested an illegal alien in connection with a fatal DUI-related car crash that killed three people and left a child seriously injured in the sanctuary city of San Francisco over the weekend.
According to local reports, ICE says Ismael Huazo-Jardinez, an illegal alien from Mexico, after police say he crashed his vehicle into a trailer home Saturday, killing Jose and Anna Pacheco and their 10-year-old son Angel while they were sleeping. The Pacheco's 11-year-old daughter, Mariana, was wounded but is expected to survive.
Police say Huazo-Jardinez was under the influence at the time of the crash, adding he tried to flee the scene on foot but was caught by some neighbors. He was released on $300,000 bail before being arrested by ICE, a decision Sutter County Deputy District Attorney Cameron Kingthe judge likely made "because it's not a death penalty case and he did not present a serious enough threat to the public," local reports stated.
According to CBS Sacramento, the Pacheco family says they're afraid Huazo-Jardinez will flee back to his home country of Mexico and evade justice if he's not detained. Thankfully, ICE officials said they are holding him in custody until his immigration proceedings are wrapped up.
MRCTV Reader,
The liberal media are terrified of the truth, especially when it leads to uncomfortable questions about their own leftist worldview.
MRCTV is the multimedia division of MRC featuring original content and aggregated videos of the news, people, and events conservatives care about.
MRCTV relies on the support of our loyal readers (and video viewers) to keep providing the news and commentary that matter to the American people, not just stories that prop up the liberal agenda.
Make a donation today. Just $15 a month would make a tremendous impact and enable us to keeping shining the light where the liberal media are afraid to tread.
— The MRCTV Team
DONATE
Connect
Sign up for our MRCTV newsletter to receive the latest news.
Sponsored Links