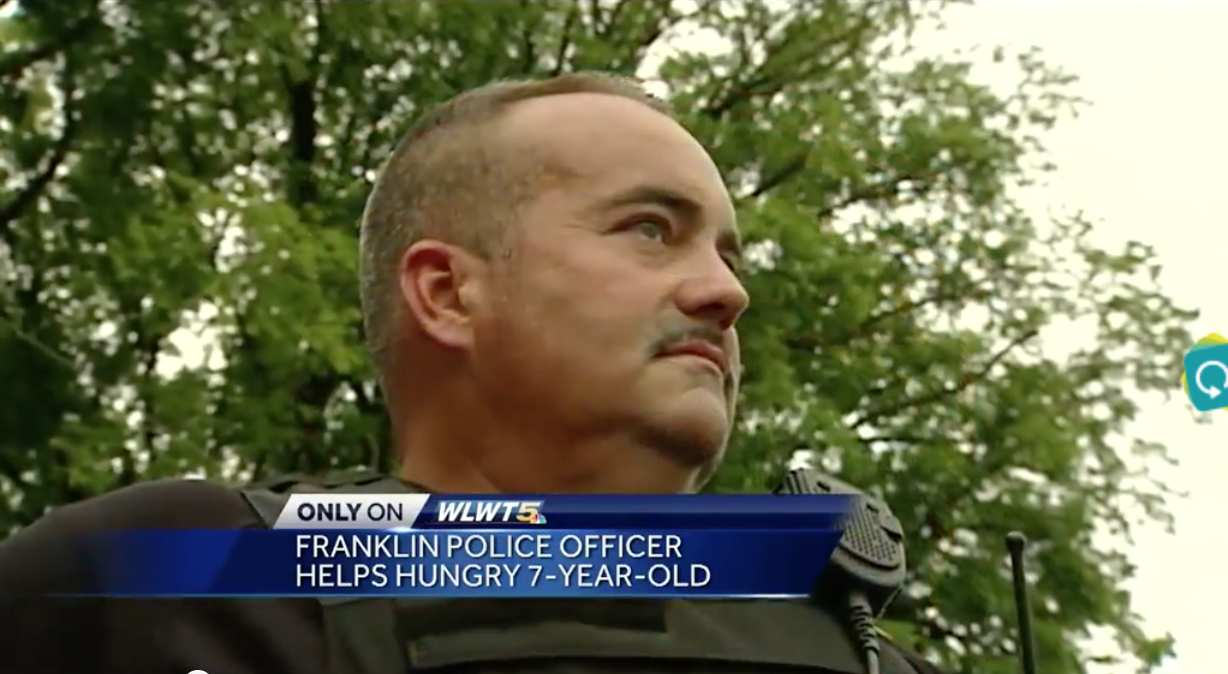 On Sunday, the Franklin Police Department in Ohio received a phone call that a young boy was wandering the streets in downtown Franklin alone.
Officer Steve Dunham found the 7-year-old boy in front of a drug store trying to sell his teddy bear. The reason? He wanted money so he could buy food because he hadn't eaten in days.
"It broke my heart," Dunham said in an interview with NBC affiliate WLWT.
"He told me he was trying to sell his stuffed animal to get money for food because he hadn't eaten in several days."
Dunham did what any morally good person would do and took the boy to Subway to get some food, where they "said a little prayer and ate dinner together."
Dunham then took the boy back to the Franklin Police Department, where an investigation into the boy's home revealed that he and his four brothers, ages 11, 12, 15 and 17, had been living unsanitary and perilous conditions.
Police Chief Russ Whitman told NBC that there were "cockroaches… cat urine [and] human urine" inside the house, which was was full of garbage and liquor bottles.
"(Police) treated them like their own kids, and that's exactly what law enforcement does in situations like this. How would we want someone to treat our kids? Hopefully, these officers' actions change these kids' lives and maybe change the lives of the parents to become better parents."
Dunham did just that. He did more than buy the young boy a meal. He took care of the 7-year-old, comforted him, and provided him with a safe haven that his own parents never even gave him. And it looks like the two of them got along quite well.
"I came back to check on him and he was hiding," Dunham said. "He jumped out to scare me when I came back in the building; he got me real good."
The four boys are now reportedly staying with family members. The parents, Tammy and Michael Bethel, were reportedly charged with 10 counts of child endangerment and were ordered to have absolutely no contact with their children.