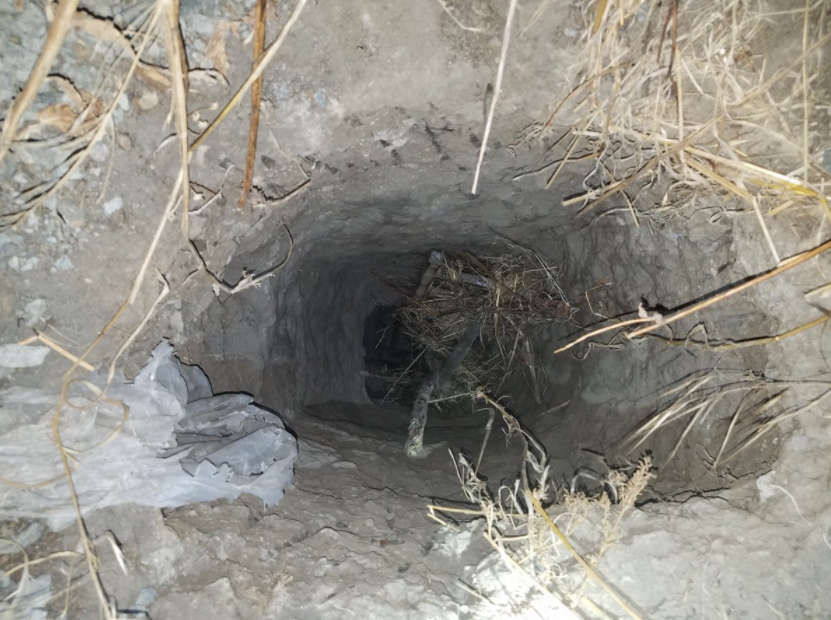 Image via Twitter / CBP
San Diego Border Patrol agents discovered a tunnel used for human smuggling early Saturday morning after arresting 30 illegal immigrants in the area.
"At around 1:12 a.m., Border Patrol agents encountered several people who had apparently just been smuggled into the U.S. Agents searched the area and discovered a crude opening in the ground with a ladder inside and determined that it was a smuggling tunnel. The tunnel's exit is located just north of the secondary fence in the vicinity of the Otay Mesa port of entry," U.S. Customs and Border Protection (CBP) writes in a press release.
"The 30 aliens are now in Border Patrol custody pending further questioning. There were a total of 23 Chinese nationals, 21 men, two woman, and seven Mexican nationals, 4 men and three women."
U.S. Customs and Border Protection (CBP) agent Eduardo Olmos told local station NBC 7 that the tunnel began in a building in Tijuana, approximately 328 feet south of the U.S.-Mexico border in San Diego.
The San Diego Tunnel Task Force, led by U.S. Immigration and Customs Enforcement (ICE) Homeland Security Investigations (HSI), is currently investigating the tunnel in coordination with law enforcement in Mexico. 
According to CBP, subterranean tunnels are more commonly used by transnational criminal organizations to smuggle drugs, but in this case, the tunnel was used to facilitate human smuggling, as no drugs were found.
Thank you for supporting MRCTV! As a tax-deductible, charitable organization, we rely on the support of our readers to keep us running! Keep MRCTV going with your gift here!