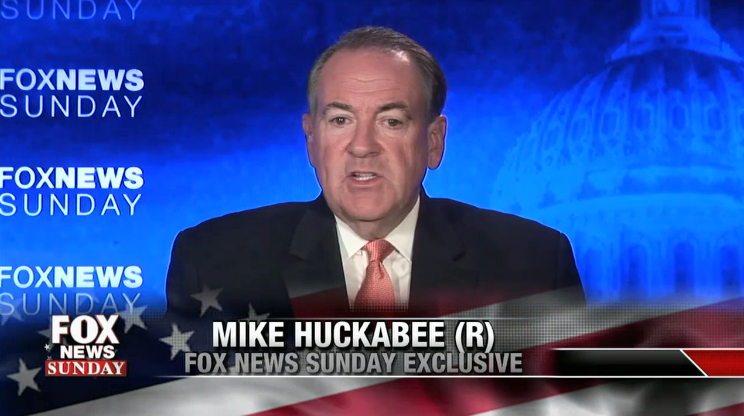 On yesterday's "Fox News Sunday," former Arkansas governor Mike Huckabee discussed his presidential campaign and how his fellow Republican candidate Donald Trump is "a force to be reckoned with" in the polls.
"He's a force to be reckoned with, but you don't reckon with him by dealing with it," Huckabee told Fox News' Shannon Bream.
He explained that "the dumbest thing" he could do as a candidate would be to spend his time on-air fielding questions about The Donald's campaign as opposed to his own—especially considering how much coverage Trump is getting in comparison to the other GOP candidates vying for the nomination.
"The dumbest thing a candidate can do right now is to give him more coverage by answering all the Trump questions," said Huckabee.
"I'm talking about my campaign, my issues, things that I'm standing for, and in time, that's going to be more important than simply reacting to any other candidate." 
He went on, "There's 17 of us out there. There's plenty to react to. We need to focus on swimming in our own lane and helping to explain to the American people what it is we're going to do to make this country better, not what someone else is going to do to make it worse or whether we like their plans for making it better."
For the rest of Huckabee's remarks, watch the video below.
H/T Fox News Insider