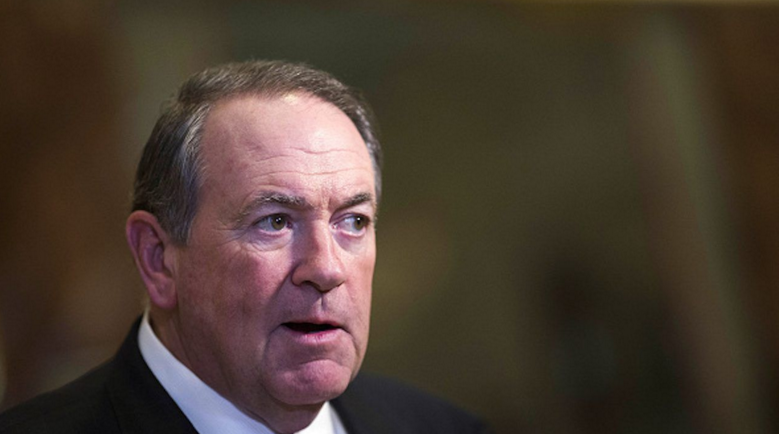 (Image via Twitter)
Former Alabama Gov. Mike Huckabee on "Fox & Friends" last Wednesday morning voiced his staunch opposition to Mitt Romney becoming Donald Trump's secretary of state. 
He argued that if the president-elect selects Romney for the cabinet position, it would be "a real insult" to the Americans who voted for him in the election.
"It's not about that I don't care for Mitt personally," said Huckabee, "but I'm still very unhappy that Mitt did everything he could to derail Donald Trump."
"He didn't just go after him from a standpoint of saying, 'I disagree with his policy on immigration, I disagree with his policy on taxes.' He attacked him on a personal level about his character, integrity, his honor," he explained.
"Political infighting is part of the game," Huckabee went on, "but when you go after a person who is the nominee of your party, who has been duly nominated by the voters, then you're savaging the voters. You're not just savaging Donald Trump. So it would be a real insult to all those Donald Trump voters who worked really hard. I think he has to stop and consider."
The Wall Street Journal reported on Tuesday that Romney, a former Massachusetts governor and 2012 GOP presidential nominee, sits at the top of Trump's list of candidates for the position of secretary of state.
Romney was one of Trump's most vocal Republican critics during his primary and general election campaigns. 
Members of Trump's transition team and allies such as Huckabee and former Speaker of the House Newt Gingrich have warned against the decision.
Check out Huckabee's full remarks below.