A Foster High School teacher is under fire and being called "anti-Muslim" for providing her classroom with a handout discussing Islam and Islamic extremism. 
The teacher is accused of making "independent changes to a lesson plan" and "unsubstantiated claims" in the controversial material she distributed to students.
The eight-page handout includes claims such as:
"38% of Muslims believe people that leave the faith should be executed."
"There are an estimated 190-300 million 'radical Islamic' followers."
"Recent research has shown no evidence that poverty leads to joining or supporting militant organizations or movements."
It also has sections on the history of Islam, Sharia law, terrorism, jihad, and even "what to do" if taken hostage by "radical Islamists."   
The USA Today news report below discusses how the teacher is now facing disciplinary action for deviating "state and local curriculum plans."
Does the subject material seem anti-Muslim to you? The Right Scoop obtained the handout, all eight pages provided below.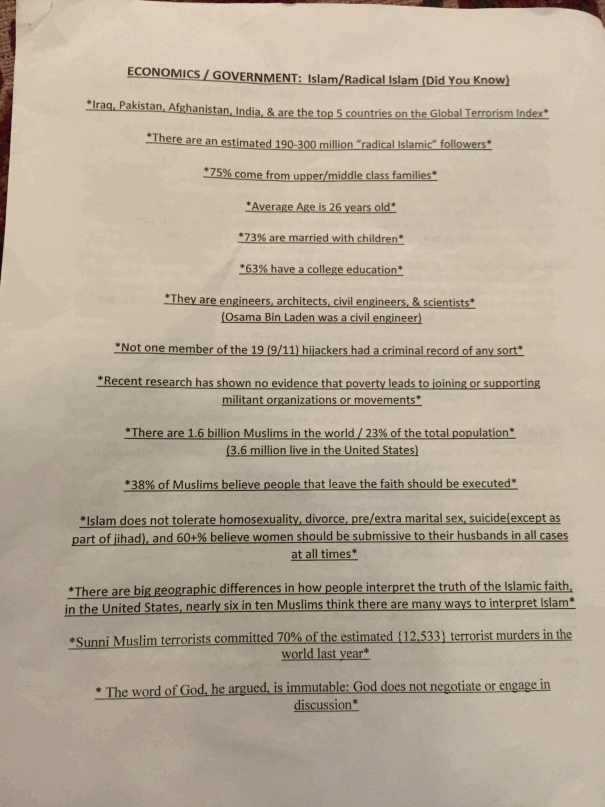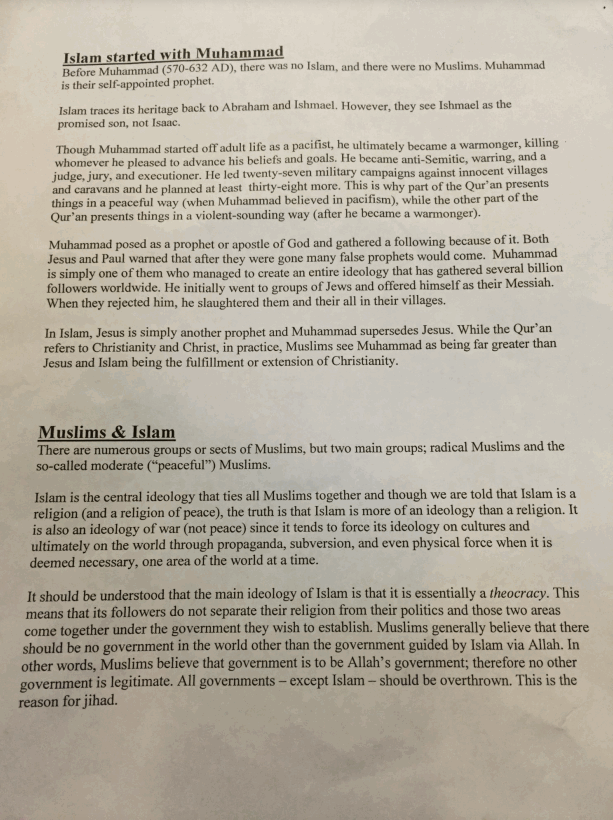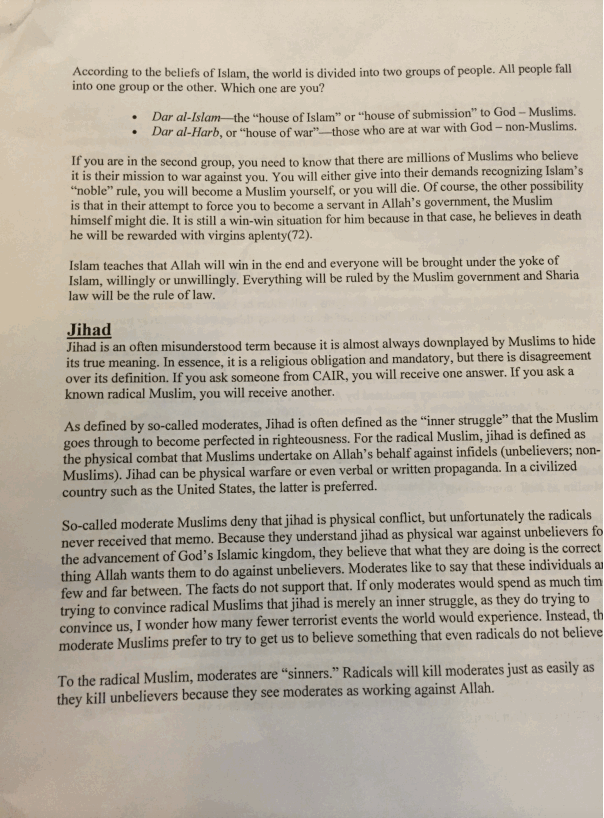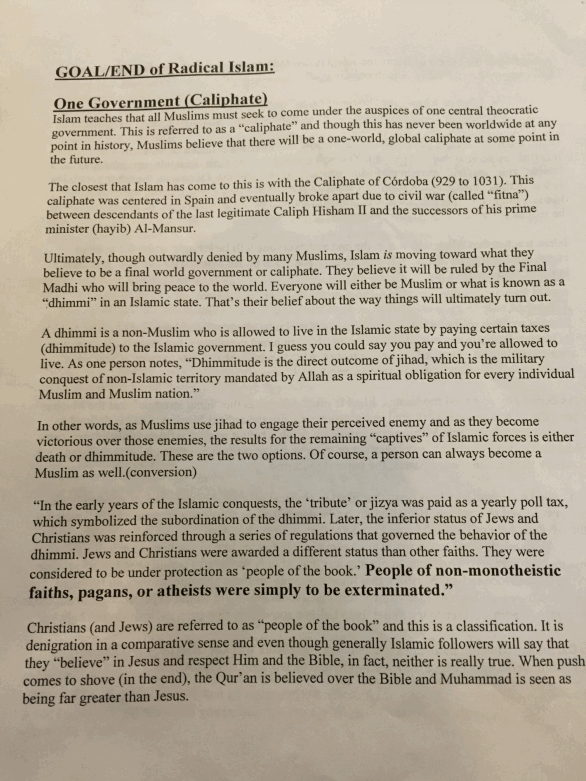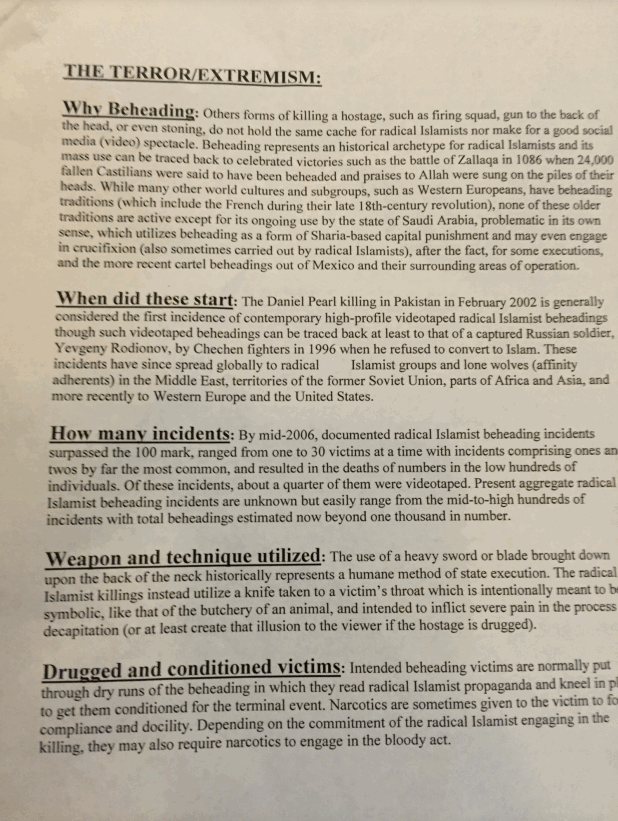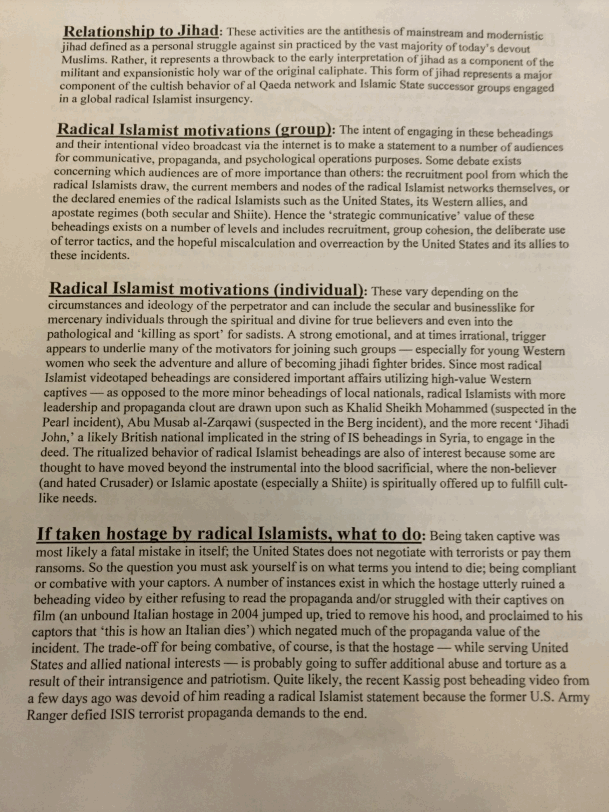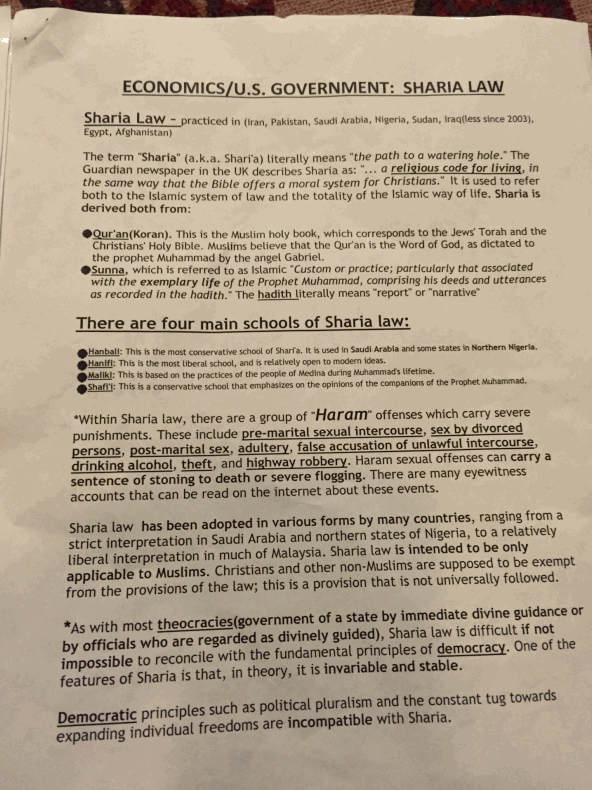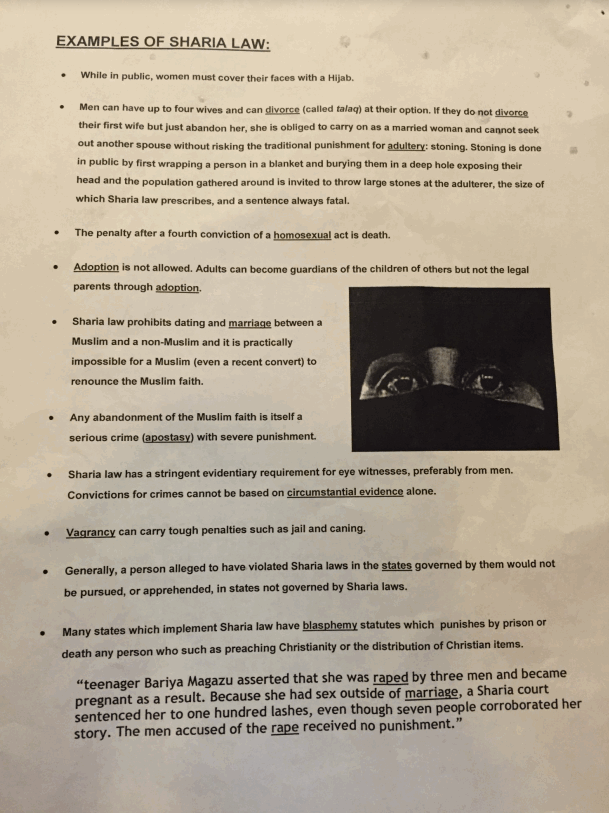 Problematically, the handout does not include any proper citations to substantiate its claims.