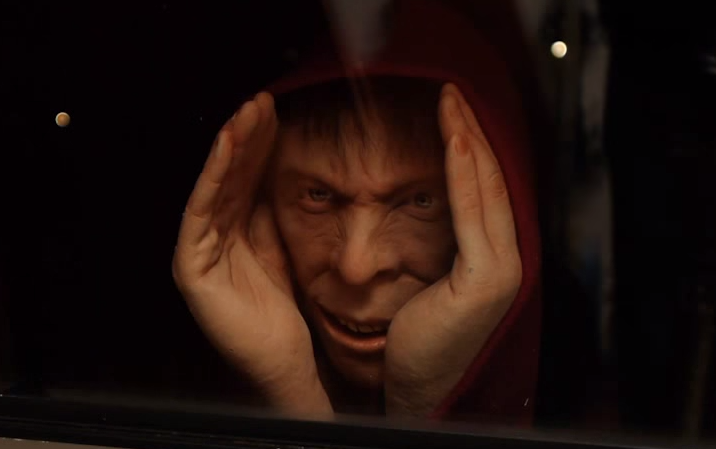 Home Depot has pulled its "Scary Peeper Creeper" Halloween decoration from stores after a woman complained that the item trivializes sexual assault against women.
CKNW AM 980 reports a woman in Markham, Ontario complained to Home Depot about the "Scary Peeper Creeper" decoration because she believed it made light of "predatory behavior towards women."
The Halloween decoration is made to look like a man is peering through the window. Home Depot's website describes the "Scary Peeper" as a "scary, fun Halloween decoration" with "realistic details."
The woman who complained about the decoration, Breanne Hunt-Wells, told CBC News she thinks the decoration is "inappropriate and makes light of a real-life, sinister issue that women face in our society."
"I fail to see the humor in it," she explained. "It makes light of a very serious crime. Voyeurism is a crime in Canada."
As a result of Hunt-Wells' complaint, Home Depot agreed to pull the item off its shelves.
Home Depot spokesperson Emily DiCarlo provided a statement to CBC News:
We agree that this is not in line with our core values, and when we heard, took immediate action and are currently in the process of removing this product from our assortment.

We've reached out to advise the customer of our actions and apologize. We're sorry for any offence that was caused.
The husband and wife duo behind the "Scary Peeper Creeper" decoration claims they never meant to cause any offensive.
Morgan and Emily Dowtin told the Washington Post, "We at Scary Peeper would never, ever, condone any type of violence."
"Our intention for this product is for it to be used as a fun-spirited prank. We offer our sincerest apologies to anyone who has been offended by our products, and certainly, to those who have been victimized by voyeurs. Violence towards women is a serious issue, and our products are not intended to make light of serious crimes."
Hunt-Wells, however, applauds Home Depot's decision.
She said, "I would say to people that say 'it's just a joke' there are a lot of things in our society that have been just a joke over time.  Racial jokes, cultural jokes. It takes some talking and thinking to realize that maybe we need to be more sensitive. The people that commit this crime are not harmless people."
There are various different forms of the "Scary Peeper" available on the Dowtin's website. They also include a video of people being pranked by the "Scary Peeper Creeper":