The hockey community is rallying around Erik Karlsson and his wife, Melinda, after the loss of their unborn baby son.
After the Ottawa Senators captain sat out of the team's 7-2 loss to the Florida Panthers Tuesday night, the team released a statement announcing that the Karlssons had a miscarriage and asked that everyone "respect the family's wishes for privacy during the grieving process." 
"The collective thoughts and prayers of the Ottawa Senators organization, the city of Ottawa and entire hockey community rest with Erik and Melinda Karlsson following the loss of their son," the statement reads. "We ask that you respect the family's wishes for privacy during the grieving process."
The Karlssons lost their son, Axel, just a month before he was due to be born. He was reportedly due in mid-April.
Karlsson often posted on social media about how excited he was to meet his baby boy. 
Once news spread of his and his wife's loss, condolences started pouring in from the NHL community, including teams, coaches, players, sports writers, and fans.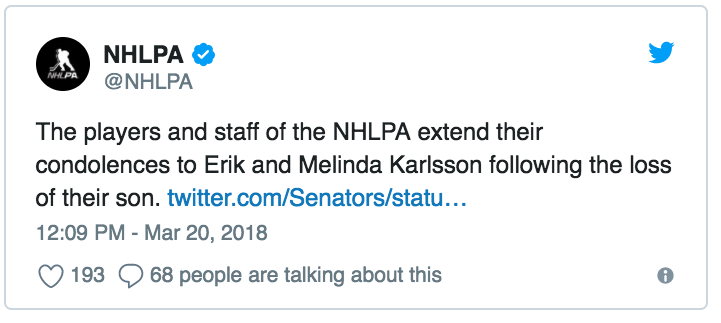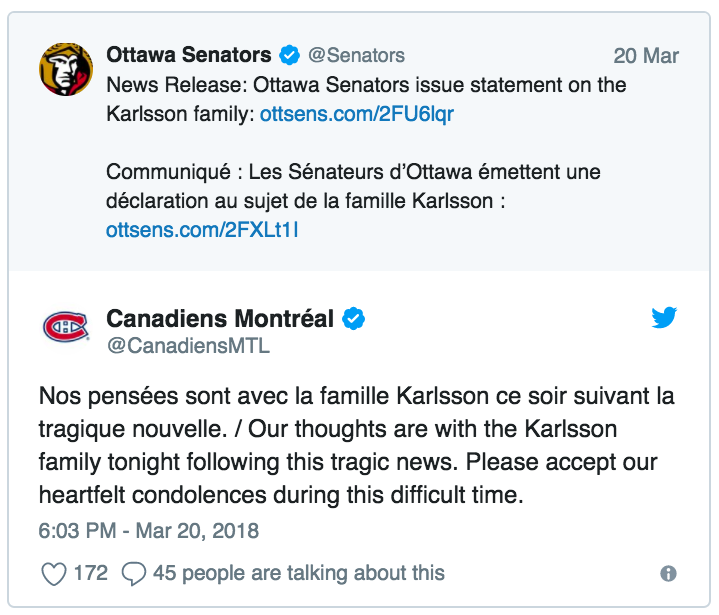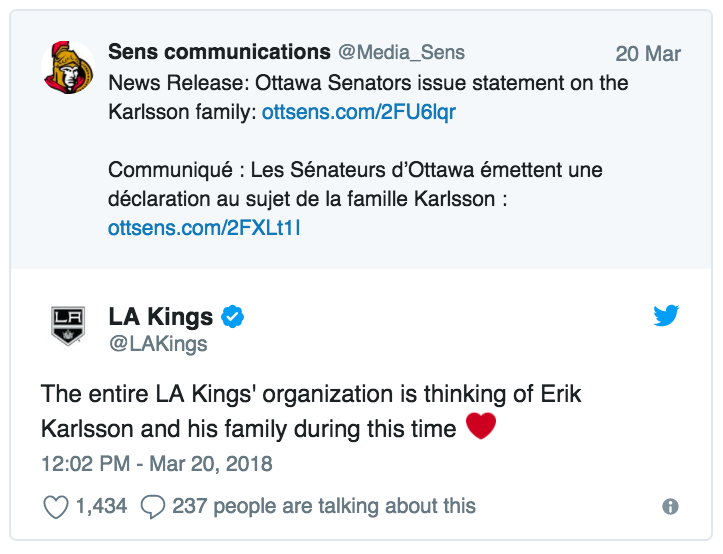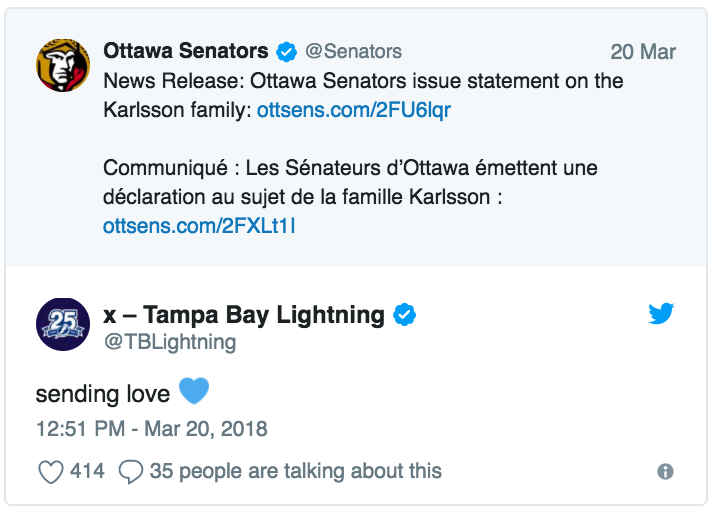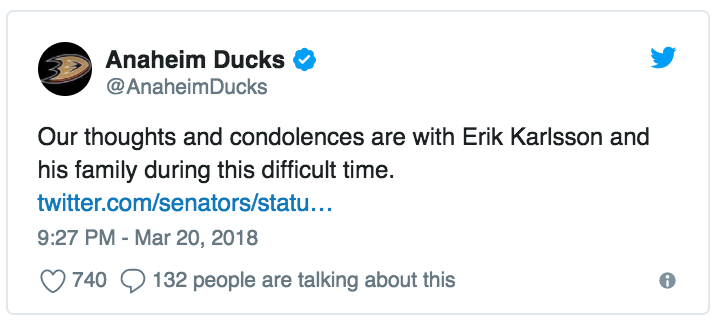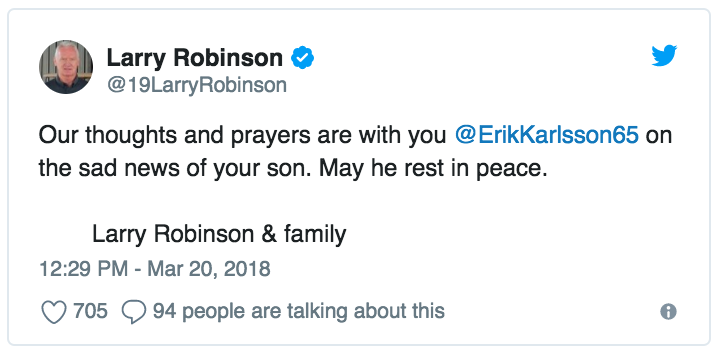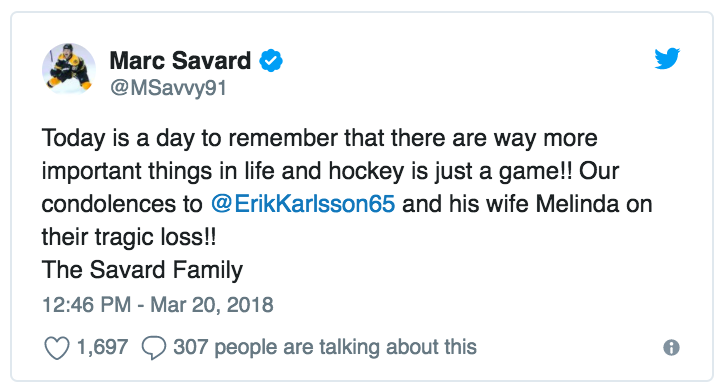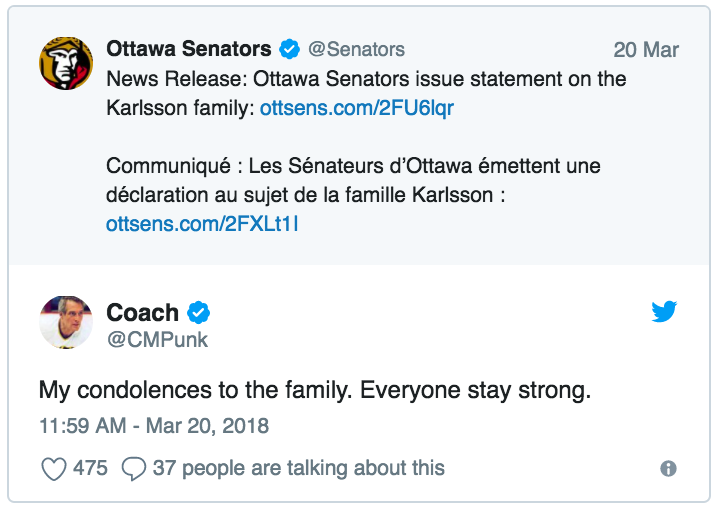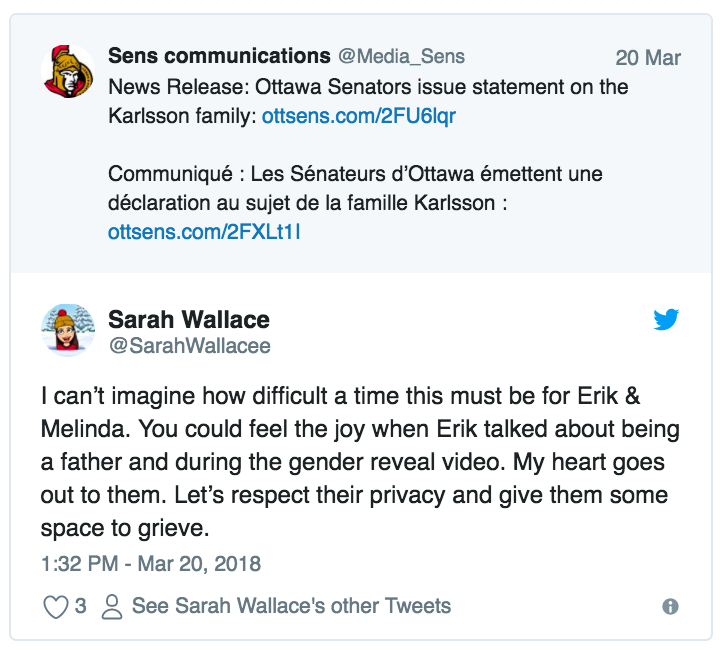 The Karlssons issued a statement on Wednesday thanking "everyone for the love and support we have received and also for respecting our privacy and the process that we need to go through."
"We feel very lucky to be Axel's parents. Even though he was stillborn, we know we will hold him again one day under different circumstances and the joy he gave us will be with us forever," the statement reads.
They also shared a picture of Axel's footprints along with his birthdate. 
Karlsson will be taking some time away from the ice to mourn with his family, CBS Sports reports. 
Liberal media outlets such as CBS, People, and USA Today reported the news, each rightfully acknowledging what a tragedy it is to lose an unborn child and that a child in the womb is, in fact, a life.
(Cover Photo: Screenshot / Erik Karlsson)
Thank you for supporting MRCTV! As a tax-deductible, charitable organization, we rely on the support of our readers to keep us running! Keep MRCTV going with your gift here!