Fashion retailer H&M has issued an apology for an advertisement that featured a black child wearing a sweatshirt that read "coolest monkey in the jungle."
H&M was accused of perpetuating racism for its choice to have a black child showcase that particular sweatshirt referencing the word "monkey" (strong language warning):
The other "printed hooded top" options include one that reads "Mangrove jungle official survival expert junior tour guide" and one covered in animals.
While many were quick to accuse H&M of racism for the photo, it's possible that the decision was not intentional or deliberate. Many H&M shirts feature sayings and slogans that make no sense. For instance, in the American store, there is a sweatshirt that appears to suggest Brooklyn was founded in 1975, one that says "superior since forever," and other that is a hodgepodge of words: "power of girls New York 1998."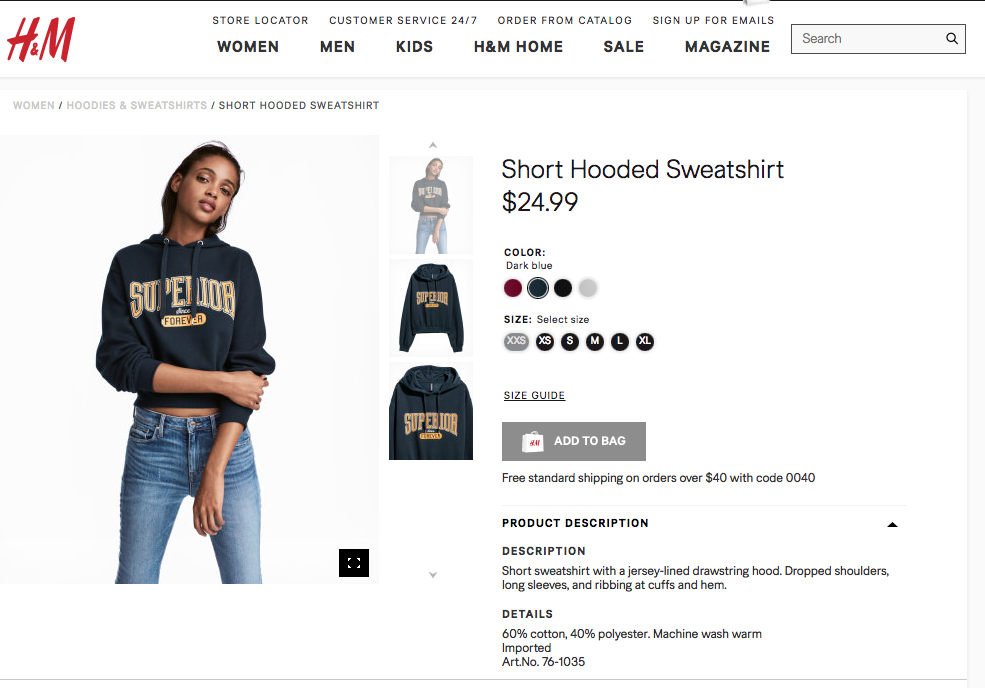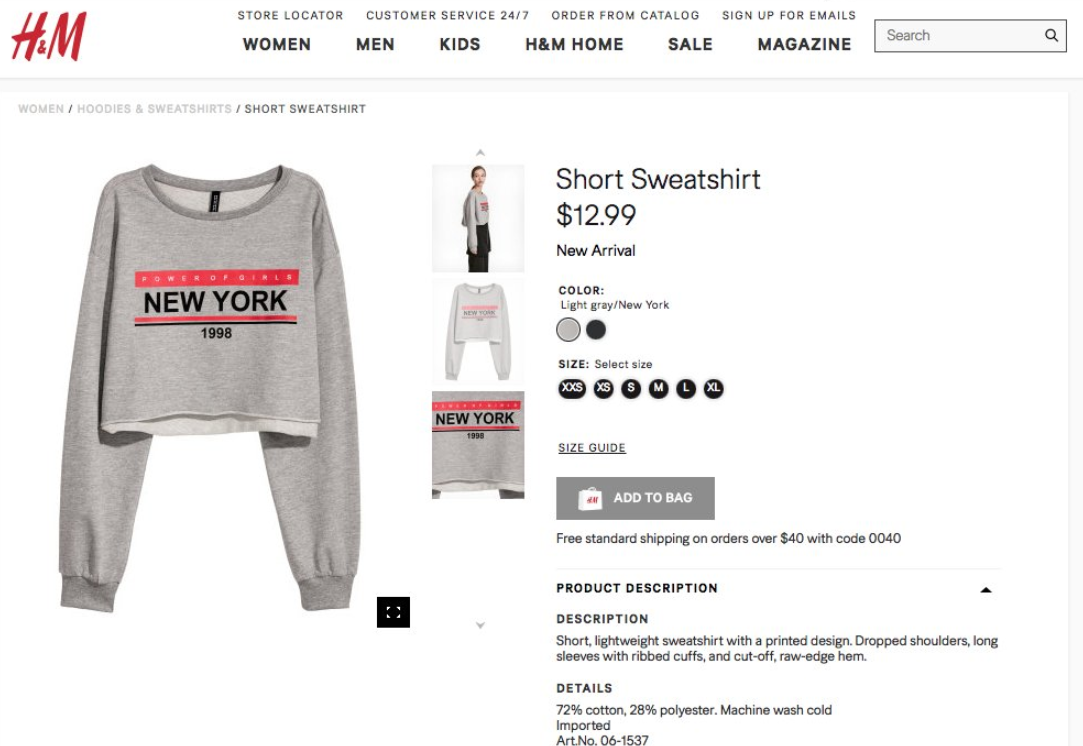 It is also possible that the reference to the jungle and monkey has to do with monkey bars and jungle gyms, although it is hard to tell. H&M shirts have long been mocked by sites such as BuzzFeed for their ridiculous combinations of sayings.
The Independent reports that after users on social media complained, H&M issued an apology. A spokesperson reportedly told The Independent, "We apologise to anyone this may have offended."
H&M's website no longer displays a model wearing the "coolest monkey" shirt:
Thank you for supporting MRCTV! As a tax-deductible, charitable organization, we rely on the support of our readers to keep us running! Keep MRCTV going with your gift here!