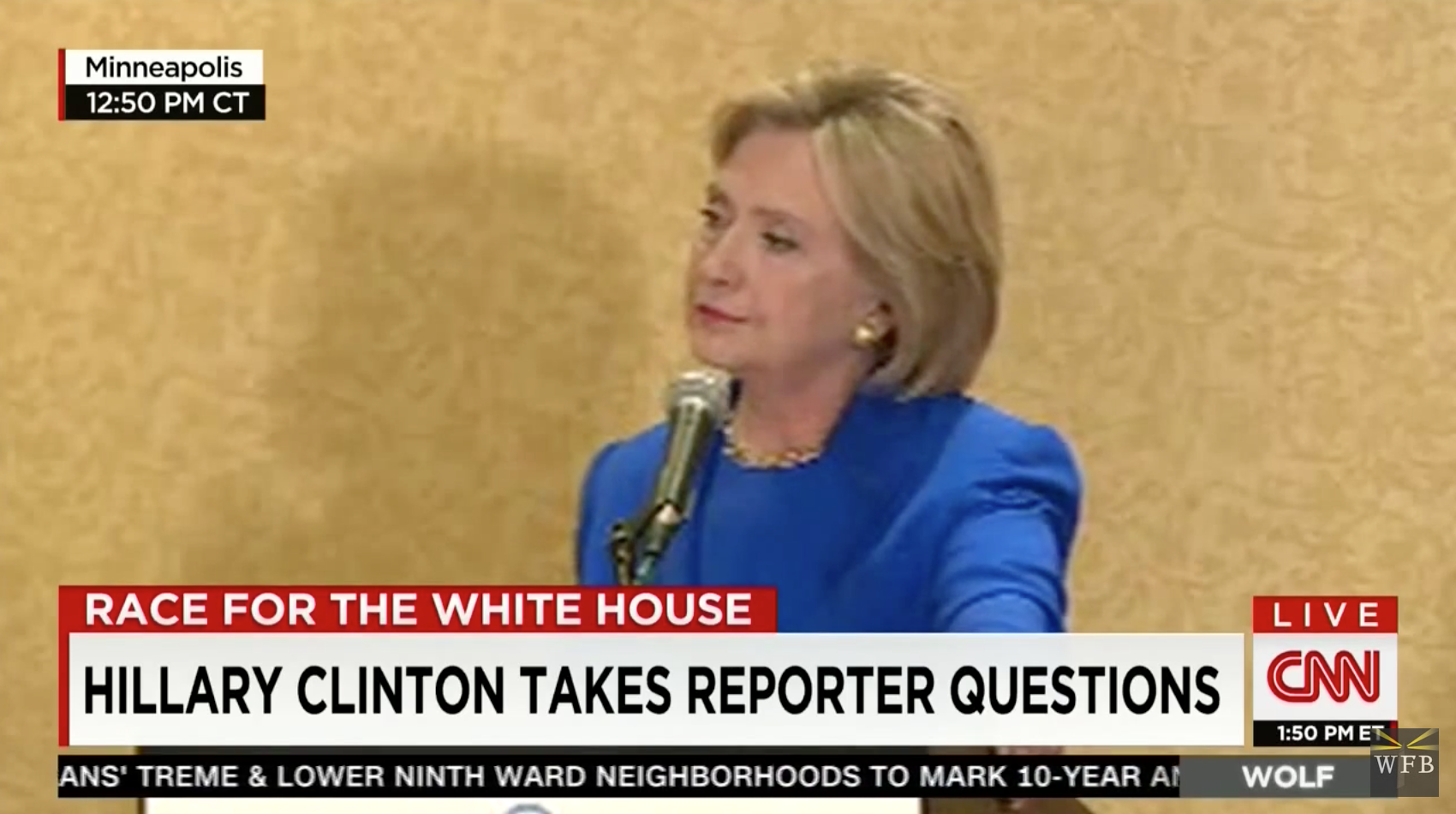 During a press conference in Minneapolis, Minn. on Friday, Democratic presidential candidate Hillary Clinton took the liberty of choosing which questions she would answer from reporters. 
When Fox News' chief White House correspondent Ed Henry asked Mrs. Clinton two questions — the first having to do with
her husband's paid speaking engagements with repressive regimes
like North Korea, and the second regarding her use of a private server during her time as President Obama's secretary of state — she said she would only answer one of his questions because that was all he was "entitled to." 
"Let me answer one of your questions because I think that's what you are entitled to," said Clinton. 
If that's not arrogant, I don't know what is. 
Watch the short video clip below. 
MRCTV Reader,
The liberal media are terrified of the truth, especially when it leads to uncomfortable questions about their own leftist worldview.
MRCTV is the multimedia division of MRC featuring original content and aggregated videos of the news, people, and events conservatives care about.
MRCTV relies on the support of our loyal readers (and video viewers) to keep providing the news and commentary that matter to the American people, not just stories that prop up the liberal agenda.
Make a donation today. Just $15 a month would make a tremendous impact and enable us to keeping shining the light where the liberal media are afraid to tread.
— The MRCTV Team
DONATE
Connect
Sign up for our MRCTV newsletter to receive the latest news.
Sponsored Links