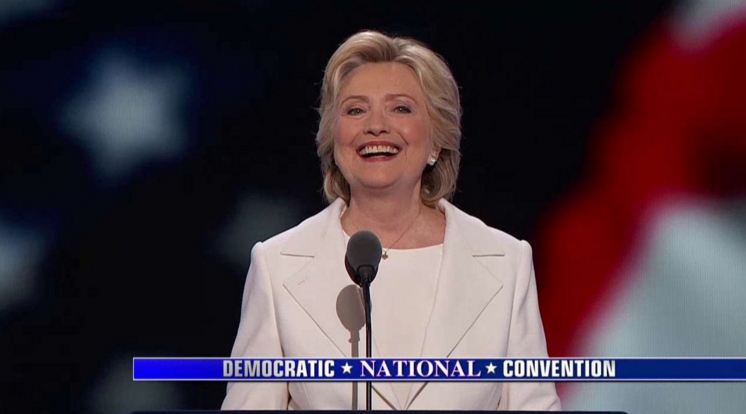 (Image via Twitter)
Hillary Clinton accepted the Democratic Party's nomination for president Thursday night.
During her acceptance speech at the Democratic National Convention, Clinton vowed that her administration "will not build a wall" on the U.S.-Mexico border.
"We will not build a wall," she said, taking a dig at her Republican rival Donald Trump's immigration plan. "Instead, we will build an economy where everyone who wants a good job can get one."
Ironically, Clinton went on to promise legalization for the over 11 million illegal immigrants residing in the U.S.