Viewers of the recent six-second "just chilling" video are confused. Was this to promote her $10 drink koozie, or an inept attempt by a senior citizen trying to engage with young millennial snapchat users?
See for yourself: 
In case you haven't been keeping up with the latest trends in today's fashion, take a look at some hip gear being dished out by the Clinton campaign: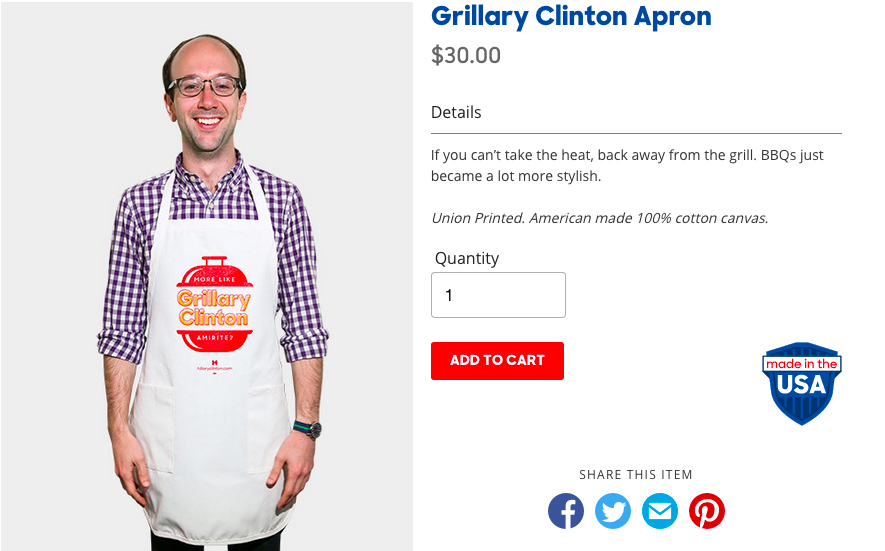 What good is a 'Grillary Apron' without a Grillary Spatula?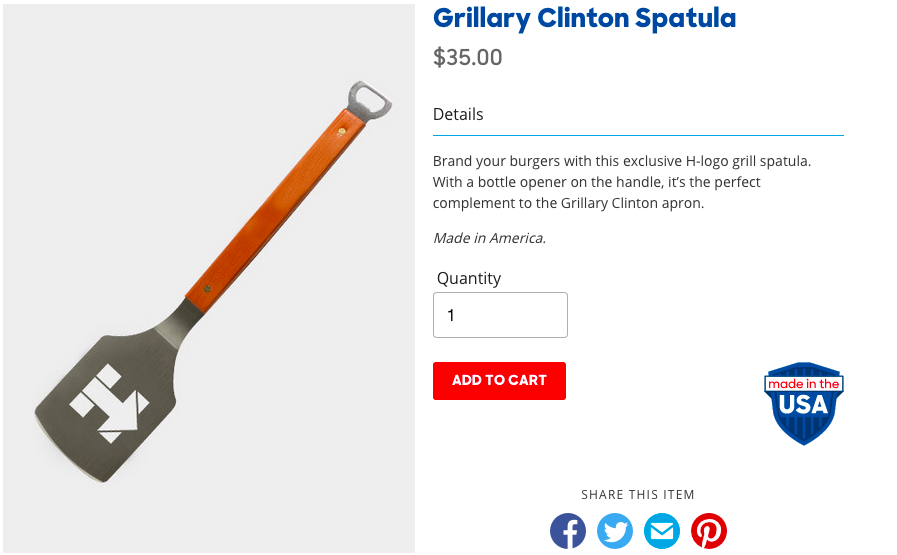 MRCTV Reader,
The liberal media are terrified of the truth, especially when it leads to uncomfortable questions about their own leftist worldview.
MRCTV is the multimedia division of MRC featuring original content and aggregated videos of the news, people, and events conservatives care about.
MRCTV relies on the support of our loyal readers (and video viewers) to keep providing the news and commentary that matter to the American people, not just stories that prop up the liberal agenda.
Make a donation today. Just $15 a month would make a tremendous impact and enable us to keeping shining the light where the liberal media are afraid to tread.
— The MRCTV Team
DONATE
Connect
Sign up for our MRCTV newsletter to receive the latest news.
Sponsored Links