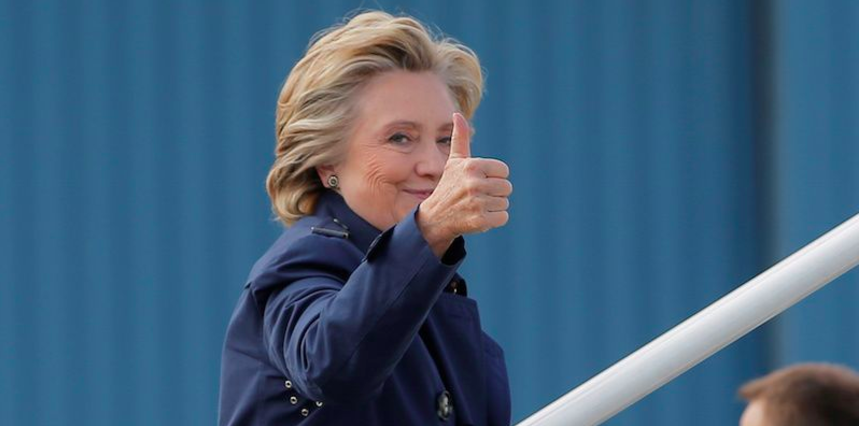 (Image via Twitter)
Hillary Clinton is considering running for mayor of New York City in 2017, a source tells TMZ.
"Hillary Clinton was at a small gathering recently with some politically connected people in NYC, and it seems she's noodling the idea of running for mayor," reports the celebrity gossip site. "A source who was at the gathering last month says Hillary told the group she has not ruled it out and is taking a real look at it."
The source claims that the 2016 Democratic presidential candidate has been "talking to people in her close circle to gauge the level of interest and support in a Clinton candidacy."
"Our source made it clear ... judging from the meeting, so far it's just talk," writes TMZ.
There has been talk since January that Clinton is interested in running for mayor of New York City.
If the rumors of a possible run are true, Clinton would have to face off against current New York City Mayor Bill de Blasio (D) as an independent.
While polling suggests that the former secretary of state has very good chances of beating de Blasio, a recent Rasmussen poll shows that most U.S. voters (58 percent) don't want to see Clinton run for mayor, compared to just 23 percent who say the opposite and 19 percent who report undecided.
Thank you for supporting MRCTV! As a tax-deductible, charitable organization, we rely on the support of our readers to keep us running! Keep MRCTV going with your gift here!