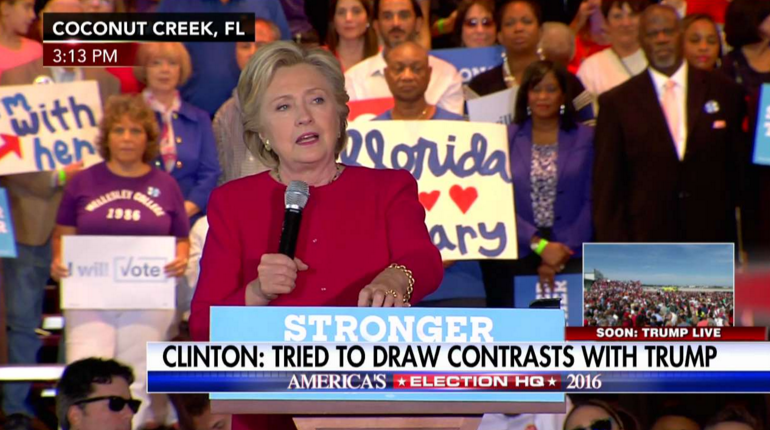 (Image via Twitter)
Hillary Clinton spoke at an early voting rally in Coconut Creek, Fla., on Tuesday.
During her remarks, she told her supporters to disregard the polls.
"It's going to be a close election," said Clinton. "Pay no attention to the polls."
"Don't get complacent," she went on, "because we've got to turn people out."
According to the latest polls, Clinton is leading by nearly six percentage points nationally.
Clinton and her Republican rival are in Florida this week campaigning for the battleground state.