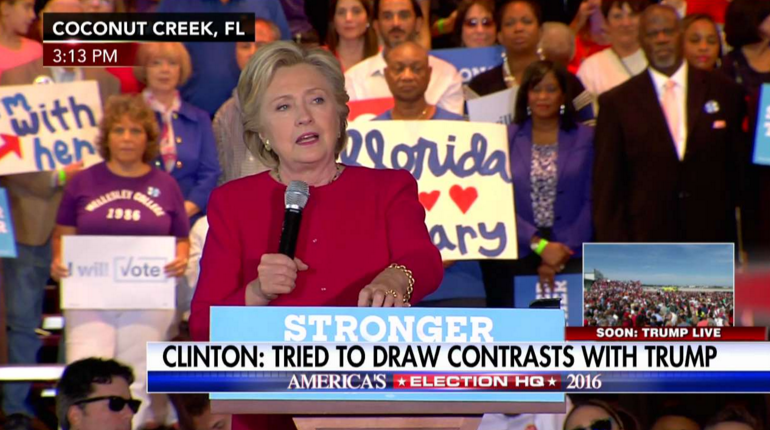 (Image via Twitter)
Hillary Clinton spoke at an early voting rally in Coconut Creek, Fla., on Tuesday.
During her remarks, she told her supporters to disregard the polls.
"It's going to be a close election," said Clinton. "Pay no attention to the polls."
"Don't get complacent," she went on, "because we've got to turn people out."
According to the latest polls, Clinton is leading by nearly six percentage points nationally.
Clinton and her Republican rival are in Florida this week campaigning for the battleground state.
MRCTV Reader,
The liberal media are terrified of the truth, especially when it leads to uncomfortable questions about their own leftist worldview.
MRCTV is the multimedia division of MRC featuring original content and aggregated videos of the news, people, and events conservatives care about.
MRCTV relies on the support of our loyal readers (and video viewers) to keep providing the news and commentary that matter to the American people, not just stories that prop up the liberal agenda.
Make a donation today. Just $15 a month would make a tremendous impact and enable us to keeping shining the light where the liberal media are afraid to tread.
— The MRCTV Team
DONATE
Connect
Sign up for our MRCTV newsletter to receive the latest news.
Sponsored Links