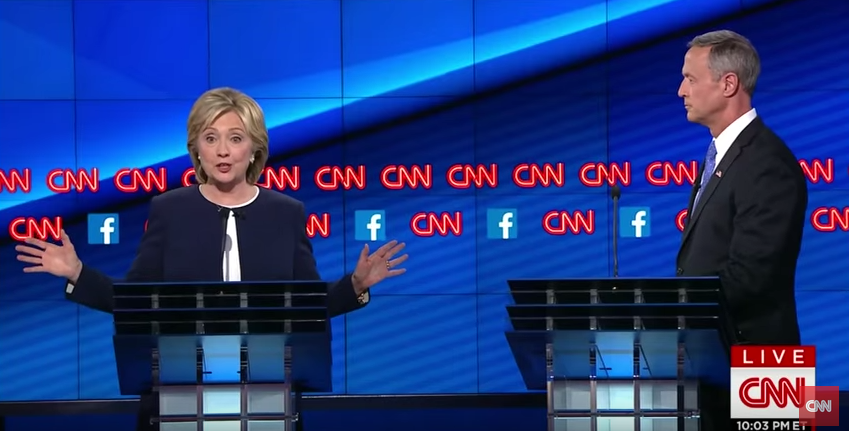 Image via Screenshot
During the first round of Democratic debates in Las Vegas on Tuesday, presidential candidate Hillary Clinton defended her tendency to shift positions along with the tide of voter opinion -- such as her stance on issues like same-sex marriage and the Keystone XL pipeline, to name just a couple.
Her defense?
"Everybody on this stage has changed a position or two," said Clinton.
"We've been around a cumulative -- quite a period of time," she added.
The former secretary of state went on to say that she is "not taking a backseat to anybody" on her values or principles.
Uh, huh. 
Check out her answer in the short video clip below.