Hillary Clinton at the PEN America's World Voices Festival in New York City over the weekend blamed negative media coverage for her loss in the 2016 presidential election, even though then-Republican candidate Donald Trump received just as much, if not more, negative coverage.
She went so far as to say that "the mainstream media" – including liberal outlets like CNN – were influenced by the "right-wing media ecosystem." Right. 
Clinton added that the negative coverage of her "has had a 'leveling effect that opens the doors to charlatans,'" whatever that means: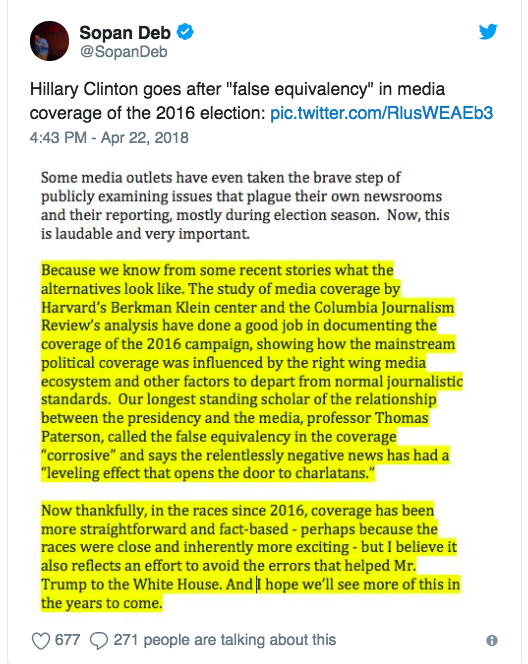 The election was 18 months ago. Let's give it a rest.
For more, check out the Fox News video below.