California Sen. Kamala Harris pointedly ignored repeated questions from reporters asking her to comment on Jussie Smollett, the disgraced "Empire" actor charged by Chicago police with fabricating a fake hate crime back in January.
Walking with Al Sharpton following a planned Thursday lunch, Harris sped past the cameras and into a waiting vehicle as dozens of reporters pelted her with requests for comment on the Smollett case.
 
MOMENTS AGO: Sen. Kamala Harris ignores questions on Jussie Smollett case after dining with Rev. Al Sharpton in NYC https://t.co/KTebfRW6GJ pic.twitter.com/BHA0hgqwZy

— The Hill (@thehill) February 21, 2019
Funnily enough, Harris was more than happy to give her opinion the Smollett case back before it was found to have all been a big hoax, tweeting in late January that Smollett's alleged attack was tantamount to a "modern day lynching."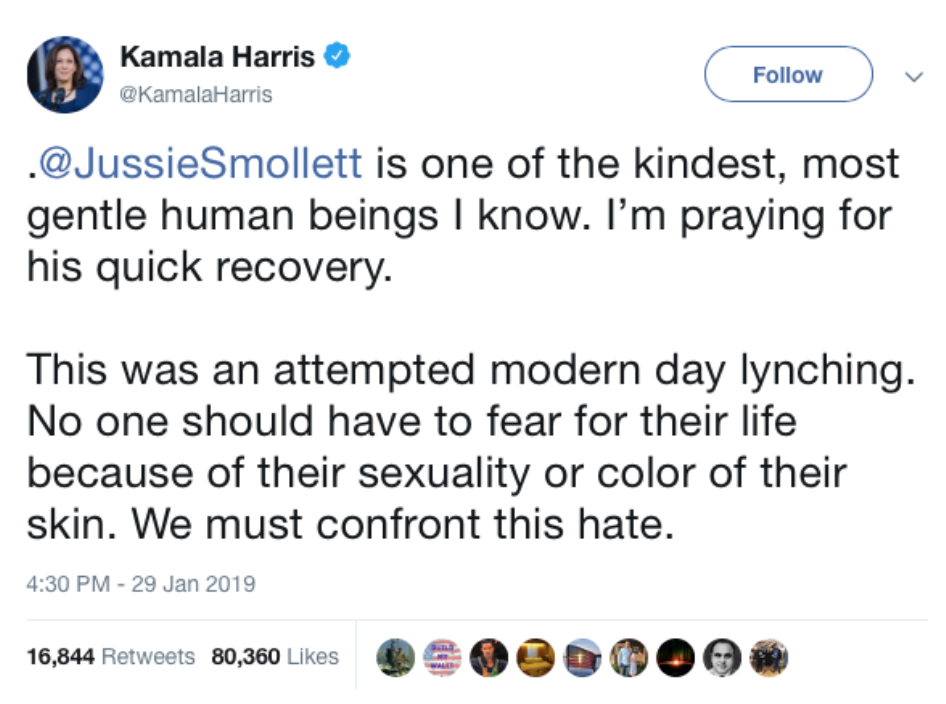 In the weeks that followed, Harris also supported New Jersey Sen. Cory Booker in passing a bill in the U.S. Senate to make lynching a federal crime.