The first 2020 Democratic primary debate in Miami, Fla., Wednesday night started off on a comical note.
New Jersey Sen. Cory Booker looked like he saw a ghost when fellow contestant and former Texas Rep. Beto O'Rourke started speaking in Spanish on stage.
O'Rourke was asked one of the first questions of the night on whether he supports his fellow contenders' proposals to impose a marginal individual tax rate of 70 percent on those who make more than $10 million a year.
He gave a long-winded answer in both English and Spanish, saying that, "We need to include every person in our democracy."
Booker, in the meantime, looked shocked, eyes as wide open as could be.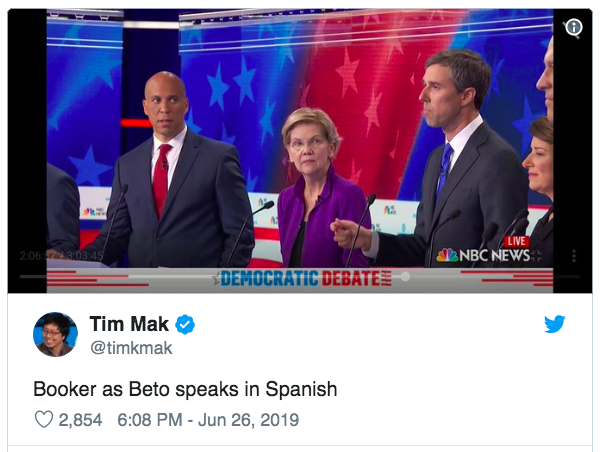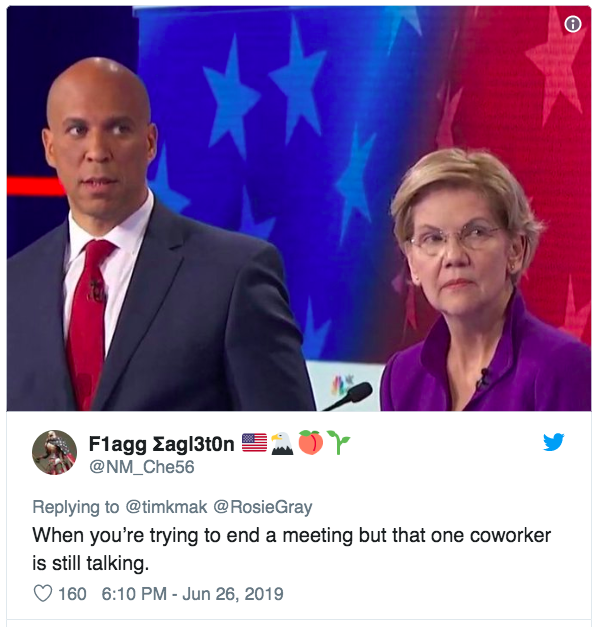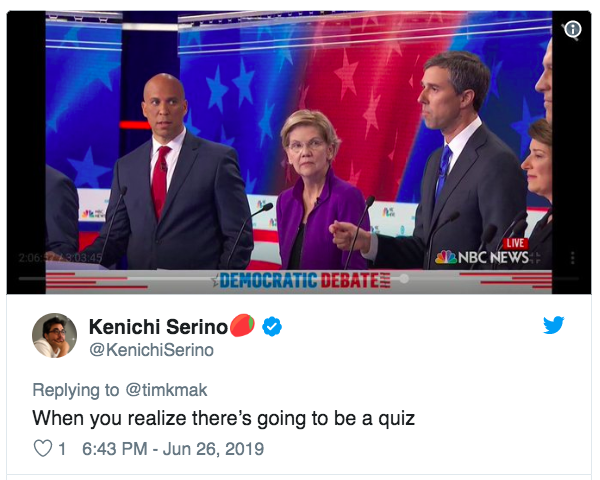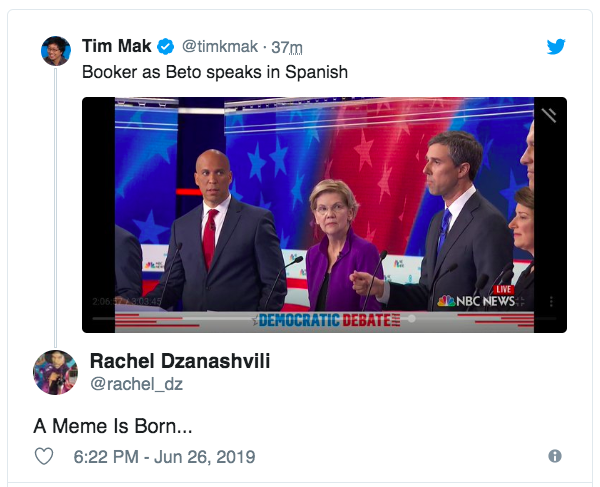 Booker later got up the courage to speak in Spanish as well.
Many took to Twitter to say it was no wonder Booker was so wide-eyed when O'Rourke was speaking, because it was his plan to speak in Spanish. 


Others joked about O'Rourke's reaction: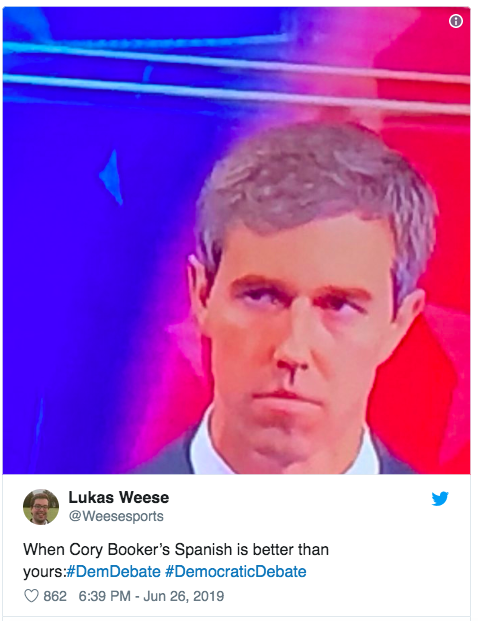 The pandering continues...