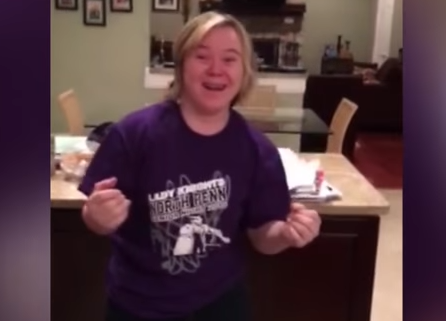 A smile-inducing video of Lansdale, Pa. high school student with Down syndrome reading her college acceptance letter is going viral, and we can see why!
Rachel Grace, a North Penn High School student, received a letter from East Stroudsburg University and was pleasantly surprised to read the good news upon opening the letter.
"I got in! I'm going to college," exclaimed Grace.
Grace was looking to get into a school that had college programs for people with special needs.
ESU posted on their Facebook page welcoming Grace to the school: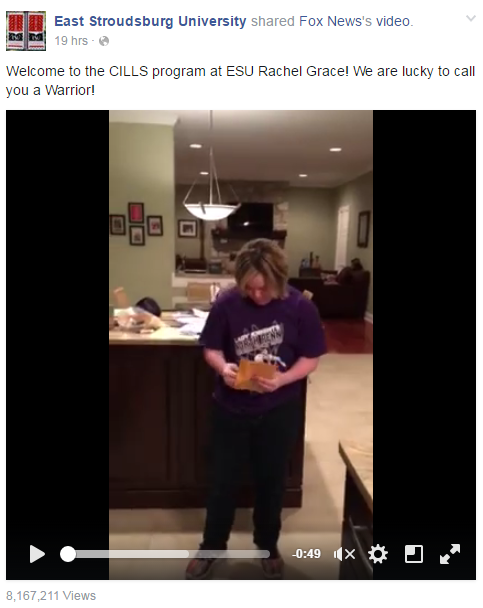 To watch the video of Rachel Grace reading her college acceptance letter, watch below:
H/T WGN