According to Nebraska's York News-Times, approximately 60 pounds of marijuana were found during a traffic stop – and the elderly couple transporting it claimed it was Christmas gifts.
Lt. Paul Vrbka with the sheriff's department said during a traffic stop Tuesday the county's canine unit alerted officials to the presence of a controlled substance. A probable cause search was conducted of the pickup.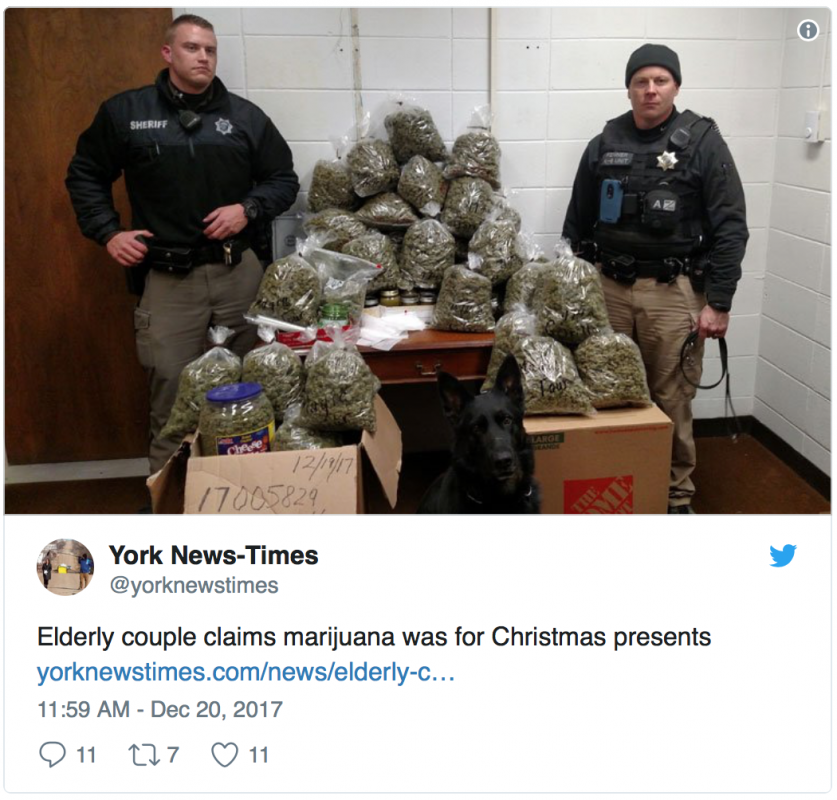 Taken into custody were Patrick Jiron, 80, and Barbara Jiron, 83. The couple tells authorities they were from California and were headed for Vermont.
"They said the marijuana was for Christmas presents," Lt. Vrbka said.
It is estimated that the street value of the marijuana is $336,000.
For more details visit The York New-Times.
Thank you for supporting MRCTV! As a tax-deductible, charitable organization, we rely on the support of our readers to keep us running! Keep MRCTV going with your gift here!