Former presidential candidate Herman Cain wants a slice of the 2016 action. Not as a candidate, but as the one who sits back and laughs at the perceived failures of the candidates.
First up on his list is former Pennsylvania senator Rick Santorum. Santorum announced his candidacy Wednesday with an interview with ABC News anchor George Stephanopoulos.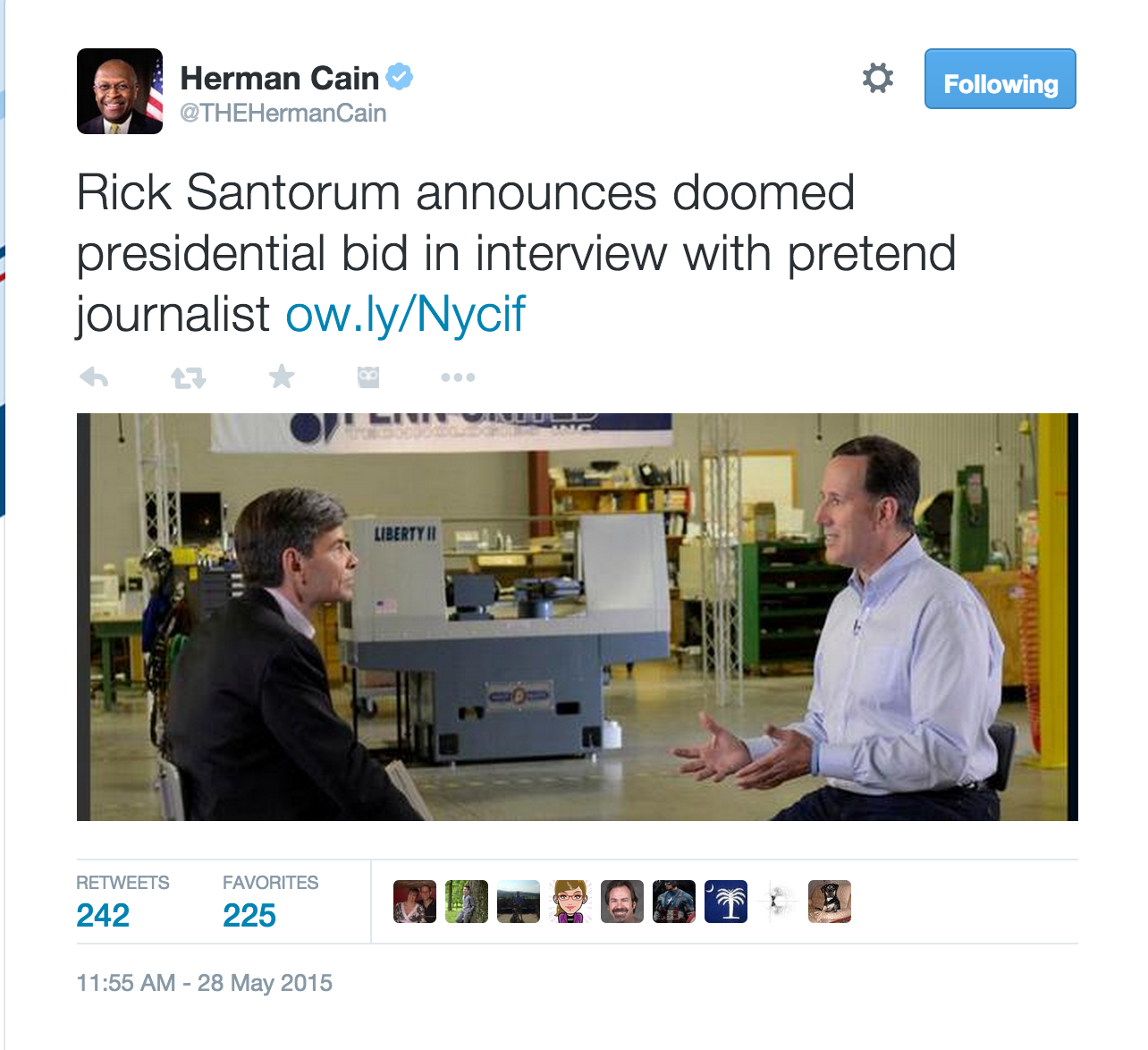 Most candidates have announced at sympathetic environments: Ted Cruz at Liberty University, Rand Paul in his home state of Kentucky, etc. Santorum decided to announce with Stephanopoulos instead. Cain took the opportunity to take his shots at both Santorum and Stephanopoulos on Twitter Thursday.
Rick Santorum announces doomed presidential bid in interview with pretend journalist http://t.co/qNTM3X63GF pic.twitter.com/GQ8wjRLjhr

— Herman Cain (@THEHermanCain) May 28, 2015
It was reported earlier in May that Stephanopoulos donated nearly $75k dollars in donations to the Clinton Foundation without disclosing that information during interviews with and about the Clinton family. 
Cain has currently stayed out the Republican candidate talks, but the tweet should keep people's eyes turned squarely on the former pizza executive for the time being.