In case you missed it because you were too busy working a job and making a living, a whole bunch of high school students stomped out of class Wednesday to protest gun violence in schools - and, well, guns and gun owners in general.
Not because they're advocating for actual policies, or anything. Mostly just because it's trendy and gives them an excuse to duck out of geometry.
And because no leftist rally is complete without equally ridiculous signage, here are a few of the stupidest anti-gun posters from across the country on this auspicious National Day of Outrage.
Abolish the Second Amendment! (And also, while you're at it, cops suck and you should pay us for the slavery you didn't commit that we didn't endure. Oh, and here's a picture of an indigenous dude.)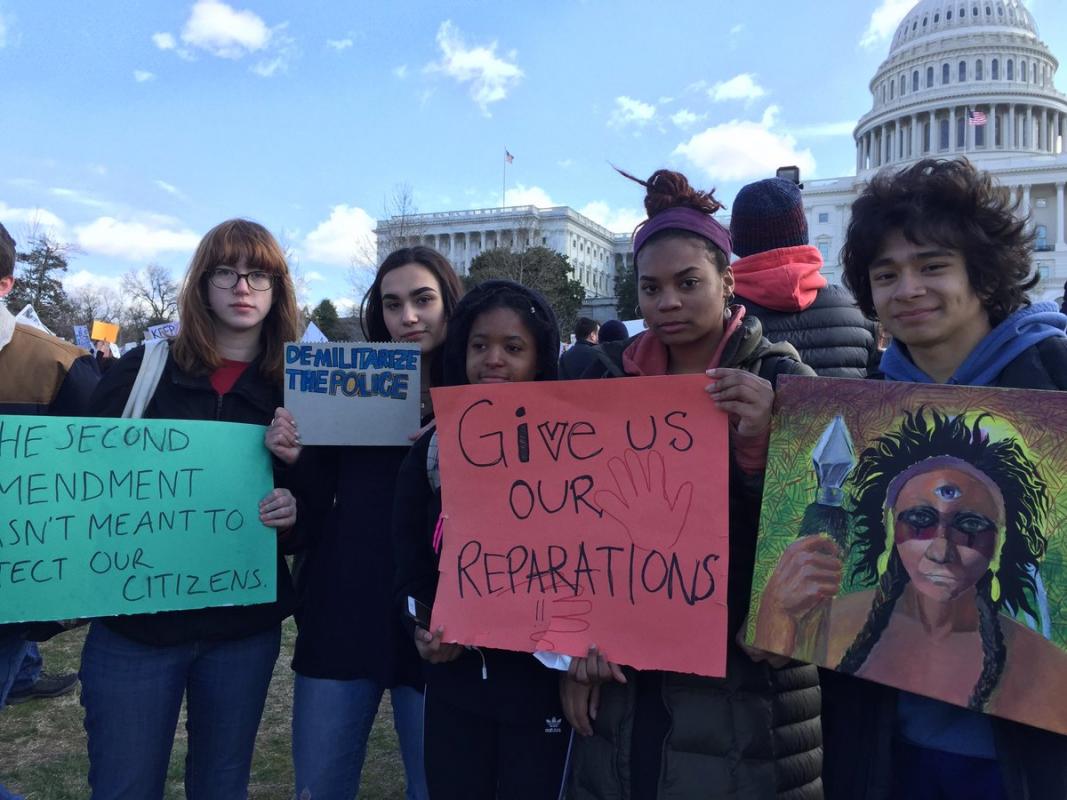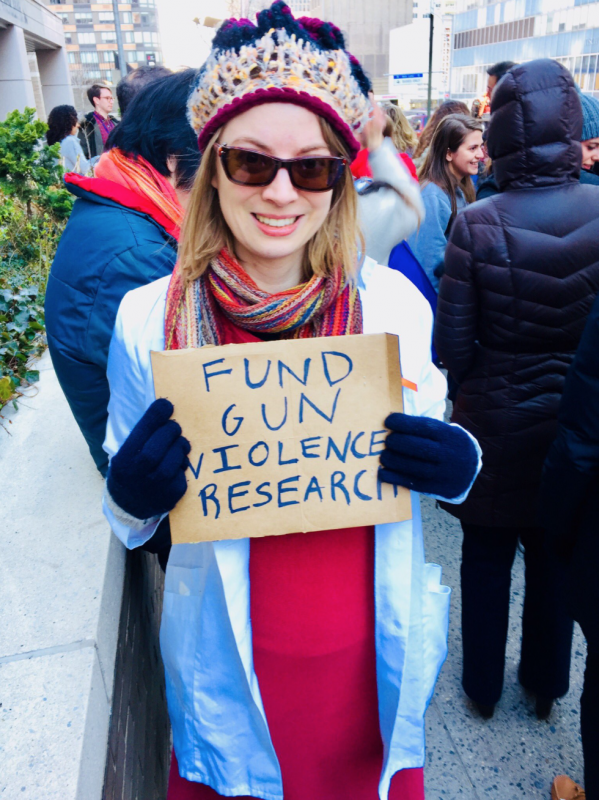 We do. It's right here, on the FBI's website. And the CDC's.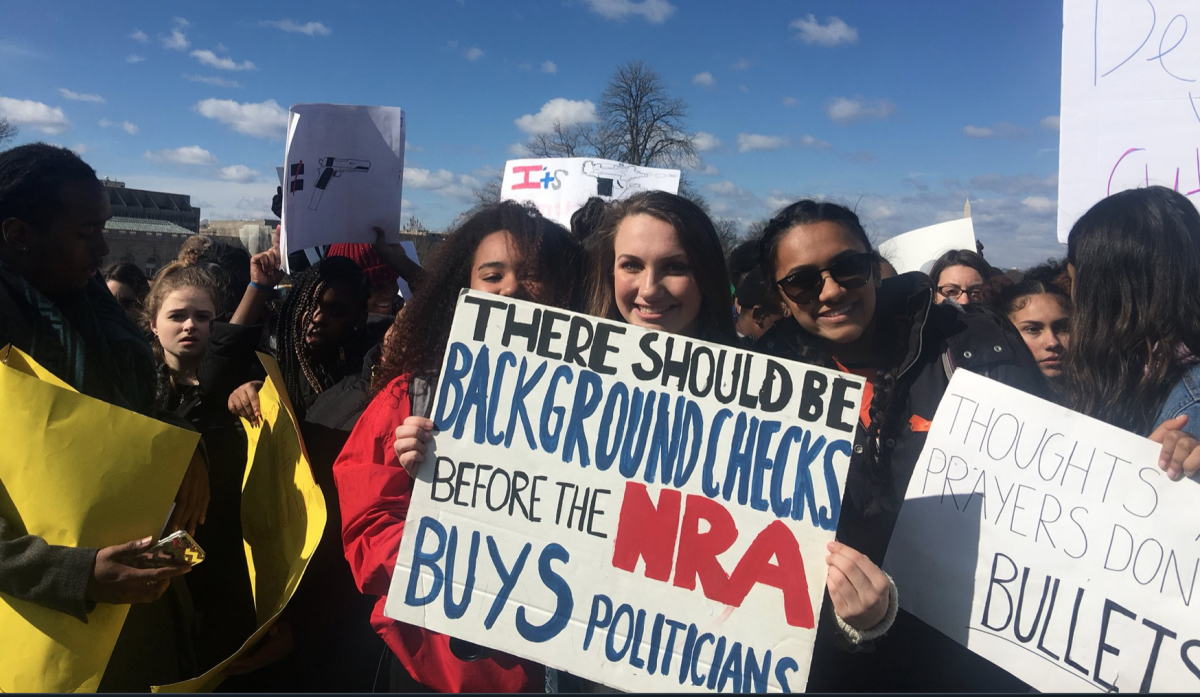 ….seriously, what does that even mean?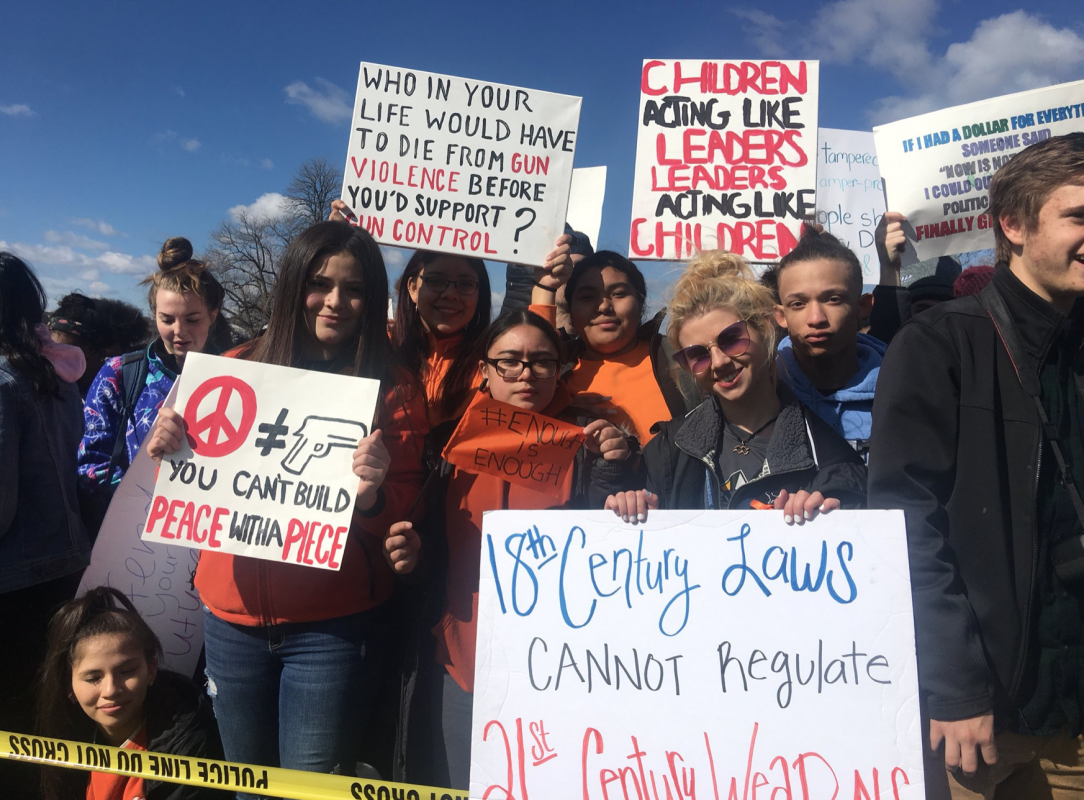 Actually, that 18th Century Second Amendment allowed ordinary citizens to have cannons. So there's that.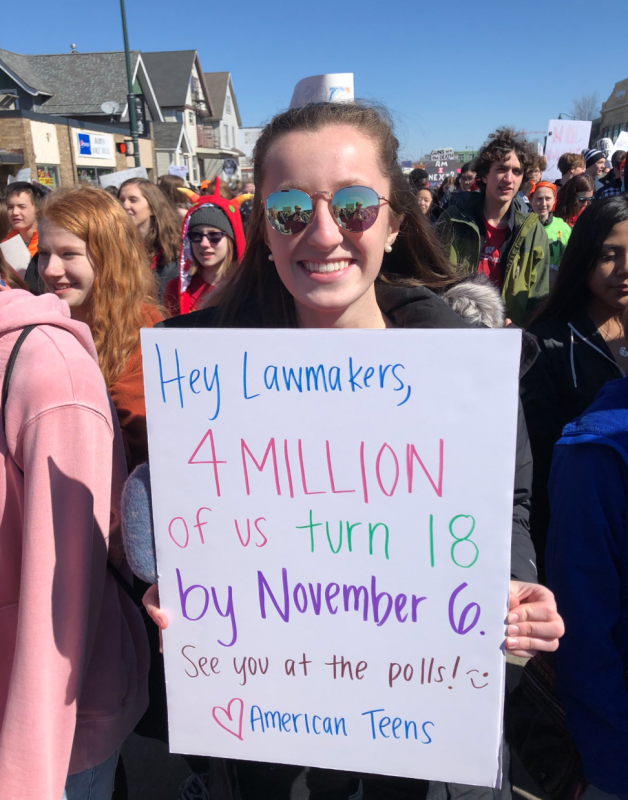 This, of course, assumes all 4 million upcoming high school grads oppose gun rights. Fact check: they don't.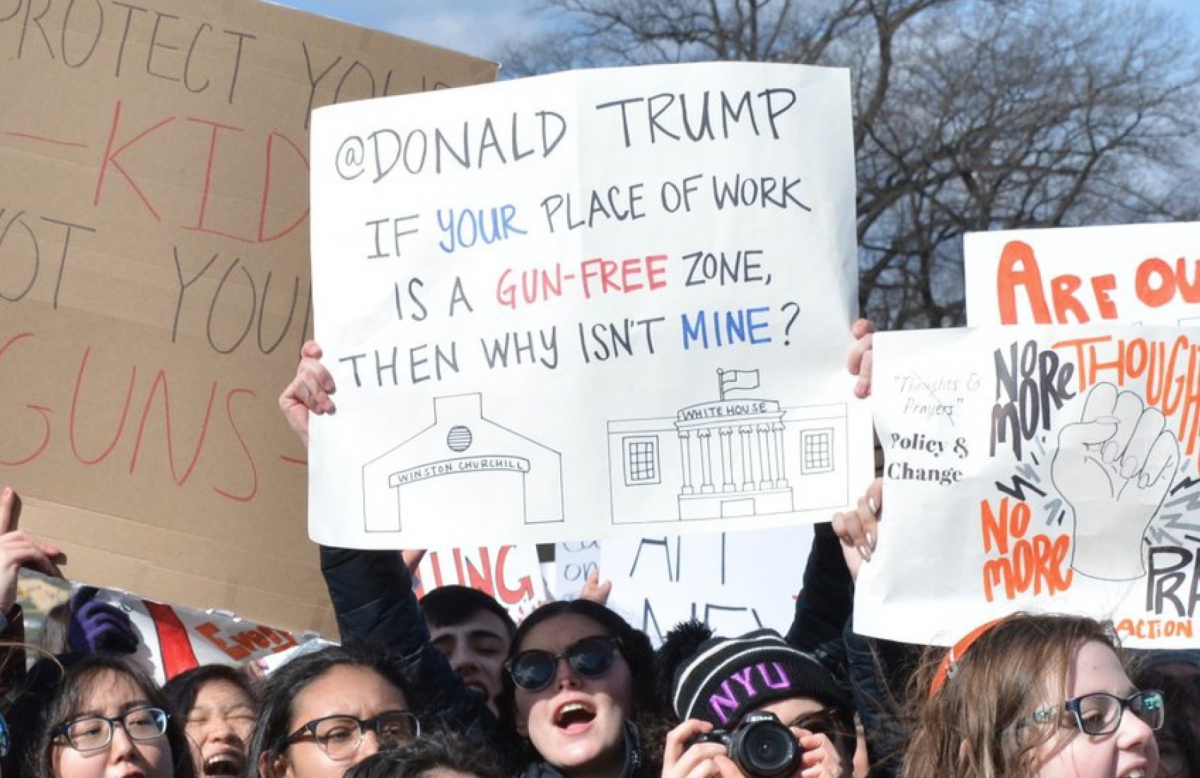 Well, if you work at a school, then it's likely already "gun-free." But if you're saying you want to heavily arm your school like Trump's house, we say go for it.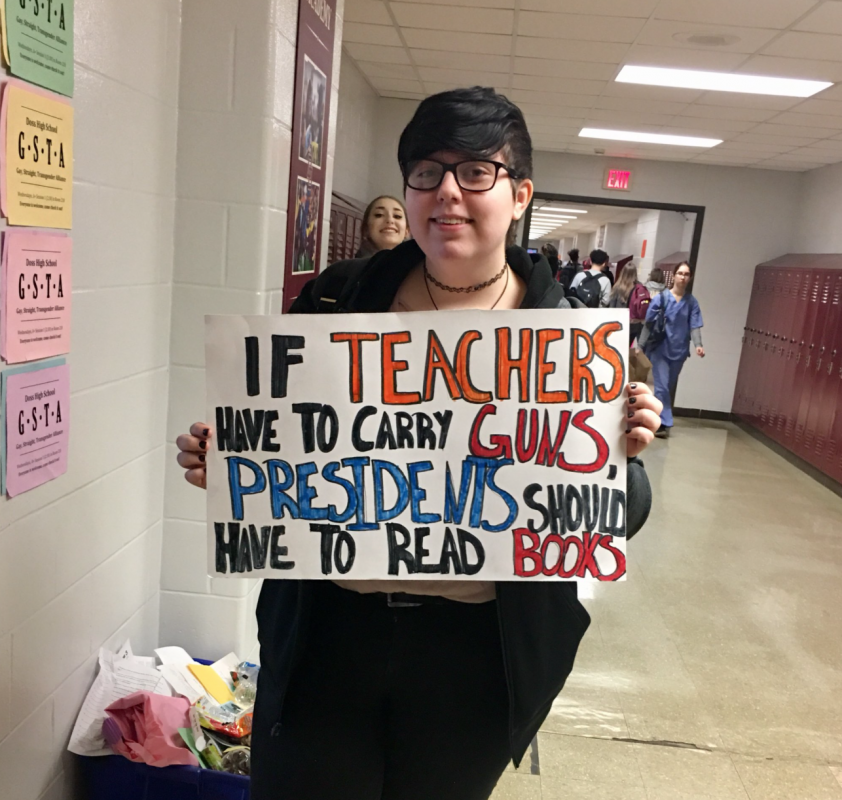 Darn, you caught them. All presidents are illiterate.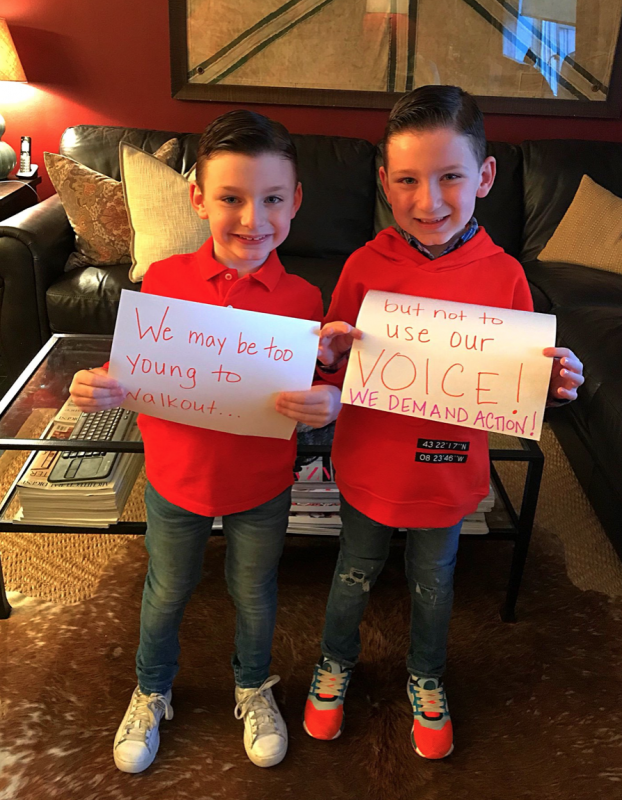 "Here, kids. Hold this sign I made while Mommy takes a picture, then you can go back outside and play."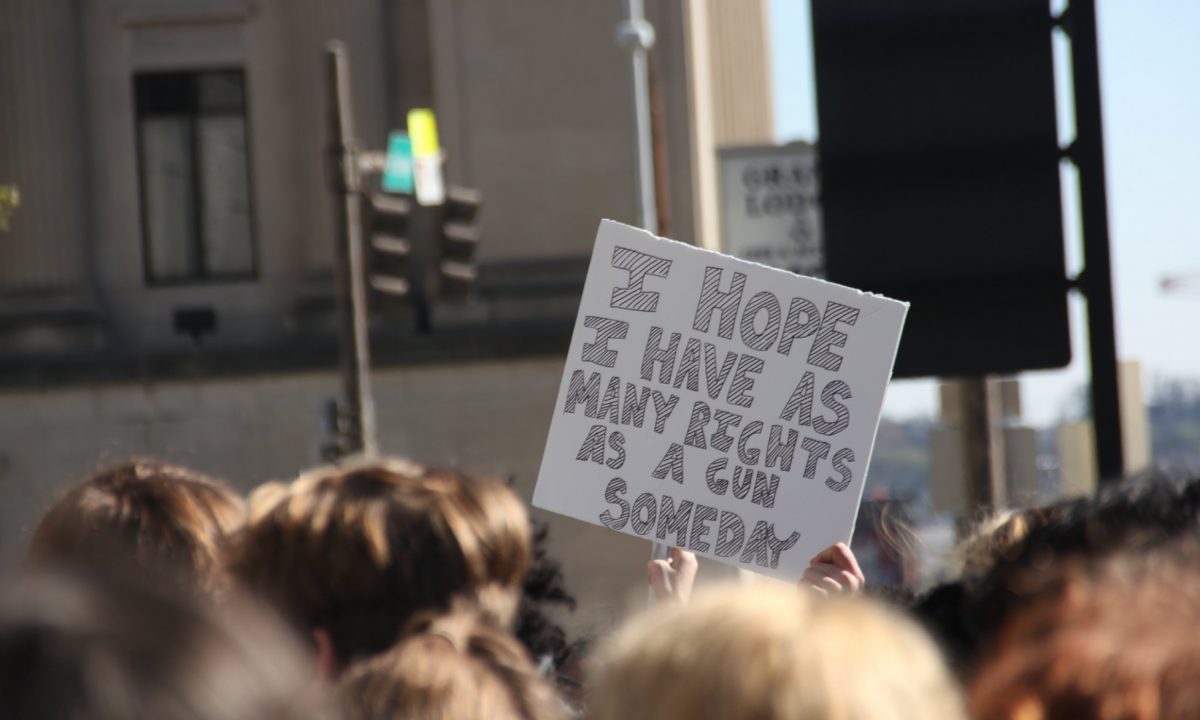 (Pssst! Guns don't have rights. They are inanimate objects.)
No doubt this bit of mockery will be met by plenty of naysayers, who will claim that children showing "leadership" by making their voices heard are simultaneously above reproach on the basis that they're children.
To that, I say bull. If you make the very grown-up move to put yourself smack in the center of public discourse, you're fair game for criticism.
Especially if you stomp around with a dumb sign.