There's a word for an adult who prepares a young child for sexualization: GROOMER.
Of course, social media doesn't want you to actually use that word, especially to describe a member of the Alphabet Mafia who targets little kids with heavily sexualized LGBTQ propaganda before they're barely old enough to walk. But there's no better word to describe the madness now coming out of - perhaps not shockingly - Denver.
It's called "Dragutante," and it's exactly what it sounds like: a group that trains little boys to become drag queens. An adult male dressed in raunchy female lingerie or a skin-tight spandex leotard is paired with a young child to teach him how to apply several pounds of makeup, fake eyelashes, and women's clothing before gyrating on stage in front of cheering, cash-throwing adults.
According to the group's website, the experience gives kids an "opportunity to get to know professional drag performers will help to educate about Drag culture by creating an environment of acceptance and community." A video on the site, produced by the Discovery Channel, shows little boys standing in their home dressing rooms surrounded by wigs, slathering on makeup and glittering short dresses before standing on a stage to "perform" before a room of applauding adults (think all the grossness of "Toddlers in Tiaras," with a little stripper thrown in).
Related: Abortion Clinics Play 'Call Jane' Movie To Manipulate Patients and Glamorize Abortions
Translation? These bizarre, mentally ill adults demand "acceptance" from the world at large, and when they couldn't convince sensible adults to buy in, they turned to indoctrinating children.
And here's what the finished product looks like: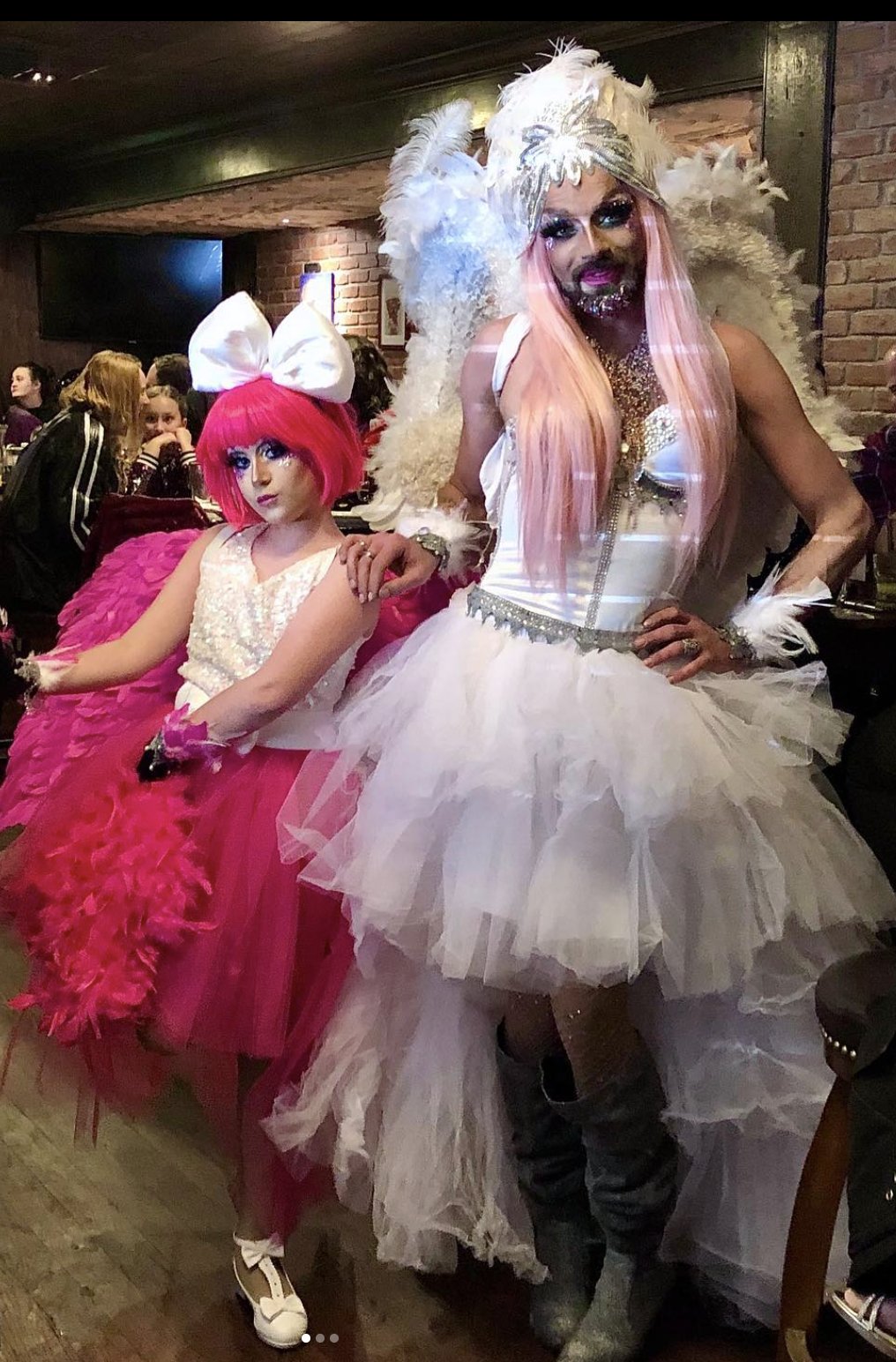 The organization helps pair young boys with "drag moms"—i.e., adult male transvestites—who teach them how to create clothing, put on make-up, and dance for adults in bars and entertainment centers. pic.twitter.com/ULj3aJLdMo

— Christopher F. Rufo ⚔️ (@realchrisrufo) October 31, 2022
There's another word for an adult who sexualizes little kids: pedophile.
And since "groomer" is a no-no, I'll just go with that.