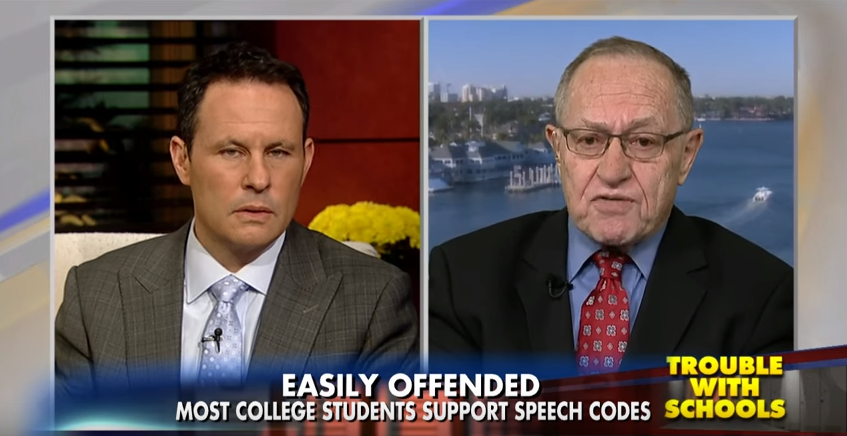 Attorney and longtime professor at Harvard Law School Alan Dershowitz said on "Fox & Friends" Tuesday morning that college campuses have become "places where people are afraid of ideas."
He said that students think they know everything they need to know about contentious topics such as race, rape, and global warming, and get easily offended by opposing points of view:
"They think they know the truth, and they don't want to listen to opposing points of view. They want to be kept safe from ideas that they may disagree with. And if they want to be safe from ideas, there are better places to be than colleges and university campuses."
Dershowitz went on to say that the situation on college campuses is so dire that speakers who are not "politically correct" worry for their physical safety:
"Christian speakers, pro-Israel speakers -- speakers who are not politically correct today have their physical safety endangered. I know when I speak on college campuses in favor of Israel, I need armed guards protecting me from radical leftist students who would use physical intimidation."
"They won't give me a safe space," he continued. "They won't give pro-Israel students a safe space. They won't give Christian students a safe space."
"We have to distinguish between safe spaces for ideas -- there should be none -- and physically safe places, where you're not intimidated or you're not threatened," Dershowitz argued.
Listen to his full remarks in the video below.