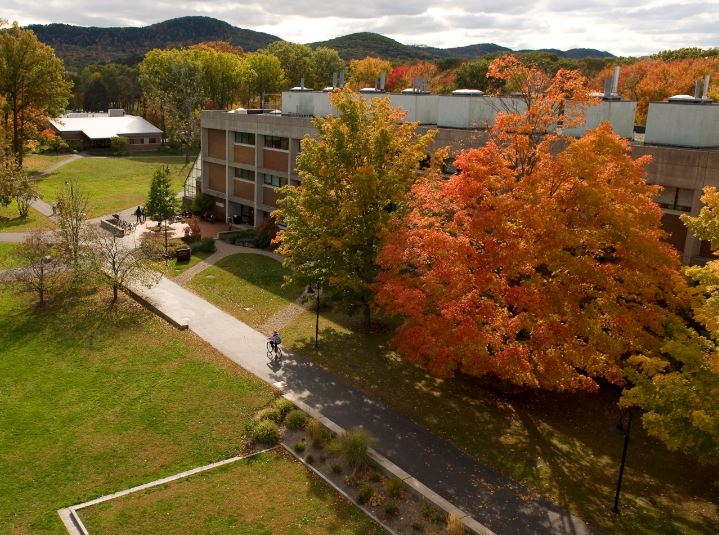 The day after Donald Trump won the presidency, students at Hampshire College in Massachusetts called for the removal of the American flag at the center of campus because -- they claim -- it represents racism and hatred. It was lowered to half-staff that night, and later burned the following night, just before Veterans Day.
The flag was immediately replaced, but flown at half-staff out of respect for those grieving over the results of the election. This, too, received immense backlash from veterans and others who viewed it as "disrespectful of the tradition of national mourning," according to Lowell Sun.
As a result, Hampshire College has now stopped flying the American flag on campus altogether. 
Jonathan Lash, the president of Hampshire College, told the community the decision not to fly the flag comes from the wide range of views on campus.
"People for whom the flag is a very powerful symbol of fear they've felt all their lives because they grew up as people of color, never feeling safe, and people for whom it's a symbol of their highest aspiration of the country," he said.
Lash says he hopes removing the American flag from campus will make people comfortable to debate whether the flag represents freedom and unity, or oppression and bigotry. In an email to the community, he wrote that refusing to fly the American flag "will enable us to instead focus our efforts on addressing racist, misogynistic, Islamophobic, anti-immigrant, anti-Semitic, and anti-LGBTQ rhetoric and behaviors."
This is not the only case of opposition toward the American flag after Trump's victory. Flags have been torn to shreds and burned at places like Brown University and American University.
Hampshire says it will continue to consult with its students and board members about policies on flying the flag in the future.