George Washington University has taken down posters by a Chinese artist criticizing the communist nation's hosting of the Beijing Olympics after the dean agreed the images were "offensive."
Responding to a complaint by the school's Chinese Students and Scholars Association, GWU Dean Mark Wrighton penned a response saying he was "personally offended" by the posters and saying the images "will be removed as soon as possible" from various places around campus.
The images, created by Chinese artist and anti-communist human rights activist Badiucao, depicted various winter sports interspersed with images symbolizing China's genocide against Uyghurs, its persecution of Tibetan people, the government's surveillance of political dissidents, and their cover-up of COVID in the early days of the pandemic.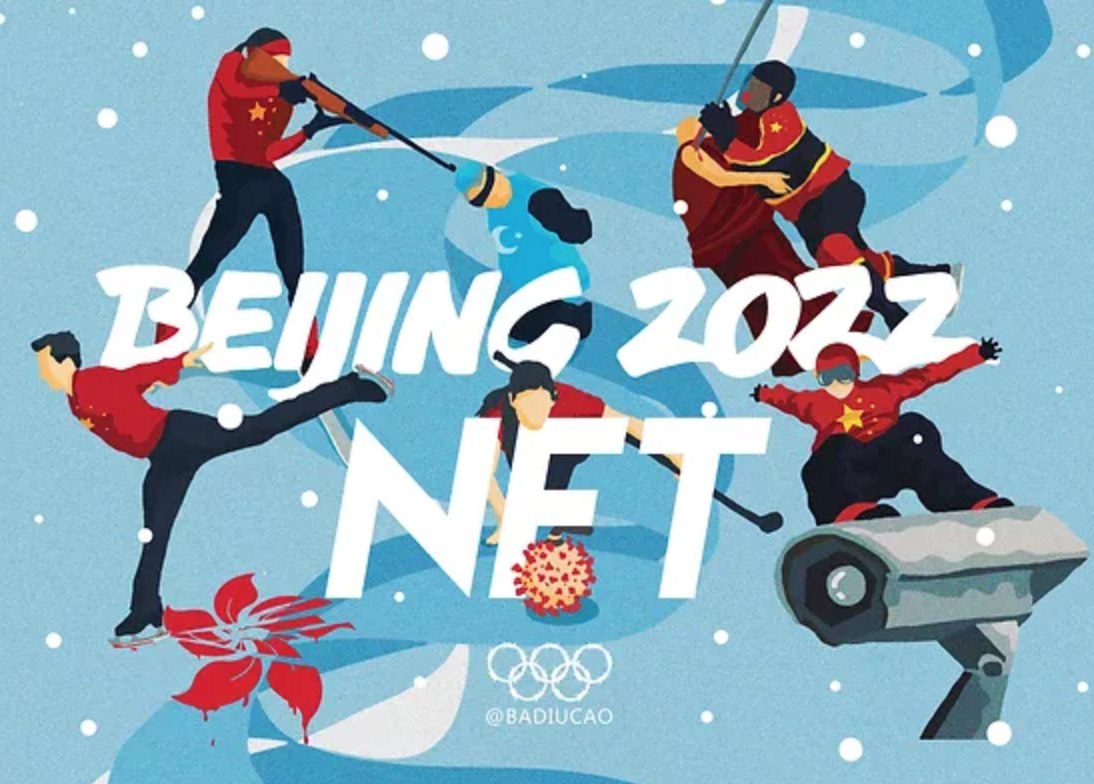 The images didn't sit well with some students - or, apparently, their communist China-sympathizing dean.
"Please know that I am personally offended by these posters," Wrighton reportedly wrote in response to the complaint. "I treasure the opportunity to work with talented people form all over the world, including China. Your reaching out to me directly is much appreciated, and we are working to have all of these offensive posted removed as soon as possible."
"I, too, am saddened by this terrible event and we will undertake an effort to determine who is responsible," he added, appearing to threaten whoever put up the posters with punitive action.

Badiucao posted the image, along with a screenshot of Wrighton's response to complaints against his work, on Twitter:
1. In response to CSSA, GeorgeWashington Uni @GWtweets president @PresWrightonGW claims he is "personally offended" by my art criticising China's rights abuse like Uyghur genocide & oppression in Tibet & HongKong.

I demand him an explanation why exposing CCP's abuse offends him. pic.twitter.com/Bm5k2nFAJ4

— 巴丢草 Badiucao💉💉 (@badiucao) February 7, 2022

The posters had been placed around GWU's campus to coincide with the opening of the Beijing Olympics, an event that's already seen a Danish journalist yanked off live TV by CCP officials and multiple athletes complaining of inhumane treatment during COVID isolation.