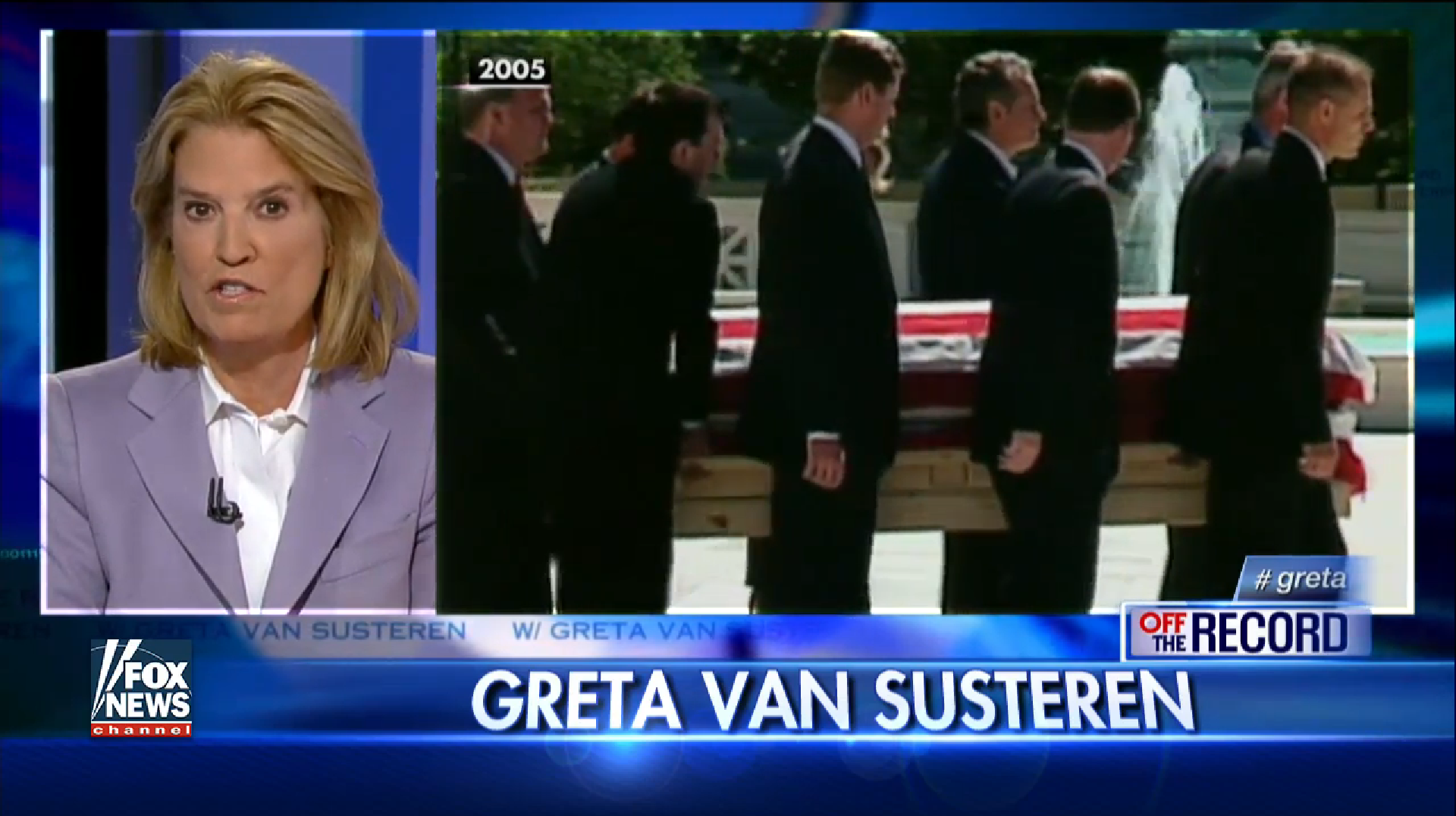 Like many of us, On the Record host Greta Van Susteren was not satisfied with White House Press Secretary Josh Earnest's answer as to where Obama would be instead when he skips the funeral of the late Supreme Court Justice Antonin Scalia this Saturday.
During her Fox News show Wednesday, Van Susteren said that the American people deserve to know why Obama would refuse to represent the nation and attend a Supreme Court Justice's funeral.
"If there's a great reason, I'm going to back the president up," Van Susteren said. "But no reason? Well, that's not right."
She added that for the sake of the nation -- and common decency -- she hoped politics weren't involved in keeping the president from doing his duty, challenging, "So Mr. President, the ball is in your court. Why aren't you going to the funeral?"