The 57th Annual Grammys had some interesting moments. From Kanye to the Grammy Alliance, the last person you would tend to think would do something obnoxious would be Pharrell Williams who won three Grammys that night, after all he did make the song "Happy," right?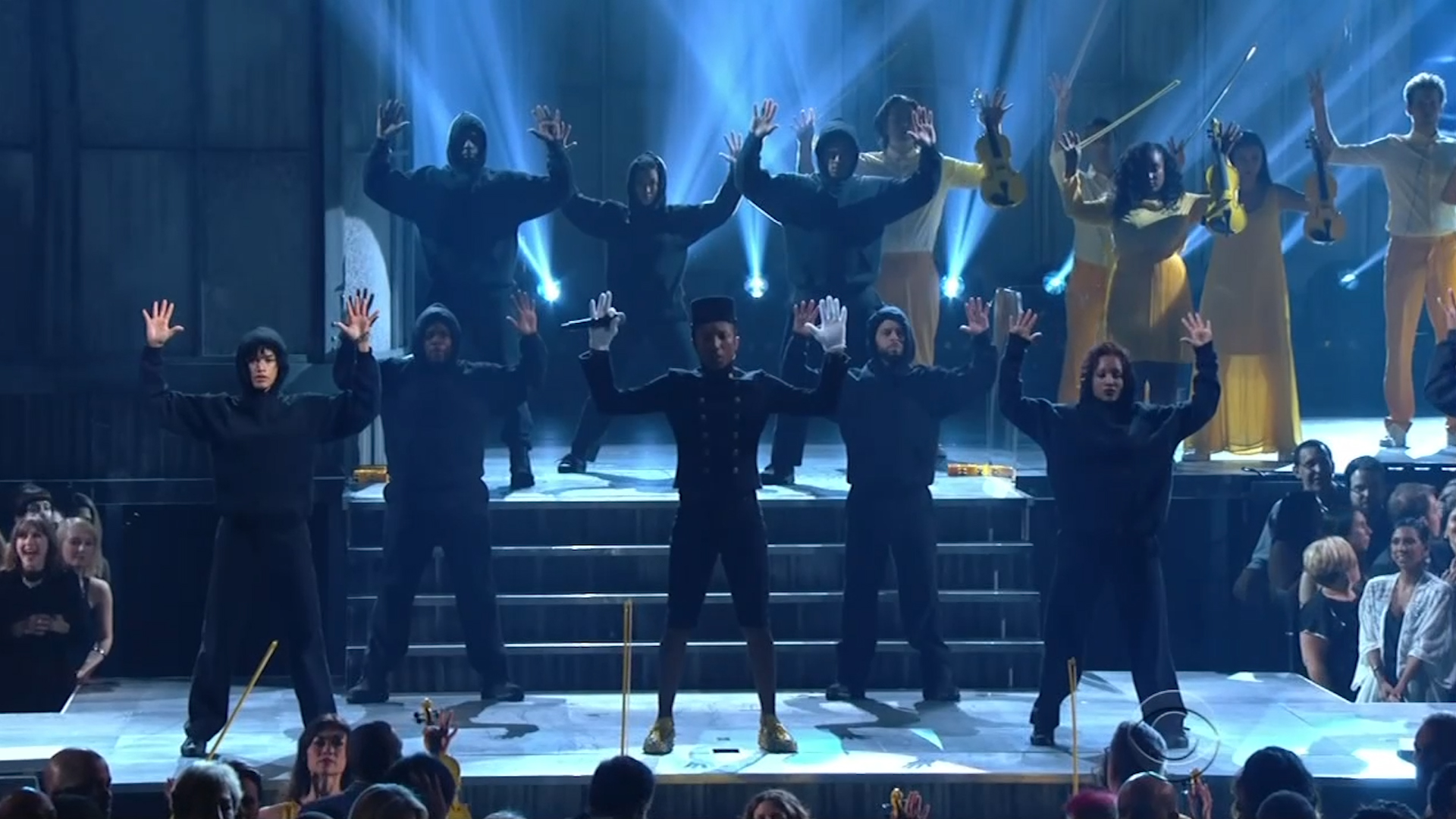 During the 2015 Grammys, Pharrell showed the world why he was actually unhappy. Pharrell did a version of "Happy" with Hans Zimmer, the composer behind the score for the movie "Inception," and Pianist Lang Lang. About half-way though the song was a epic piano solo by Lang Lang - during which, on the main stage, stood the backup dancers in black hoodies and Pharrell with their hands up.
Could this have been a song within a song, with a striking message? Should the Grammys have been a platform to show solidarity for the "racial injustice" in this country by having black hoodies and the "hands up don't shoot" symbol? Is Pharrell doing the Lord's bidding, after all he is at his service?